Another whopper from my neighbors up the street at NSIDC.
The ship sailed through the Northwest Passage in less than three weeks—52 times faster than Amundsen's nearly three-year voyage.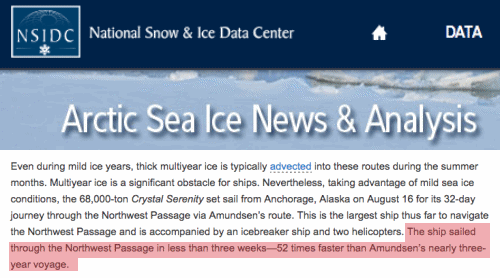 Arctic sea ice nears its minimum extent for the year | Arctic Sea Ice News and Analysis
Mind-blowing fraud from NSIDC. Amundesn said the Northwest Passage was open the first year of his mission (1903) but he chose not to go through because his programme was to stay and do research. He could have gone through in a few weeks, just like the Crystal Serenity did this year.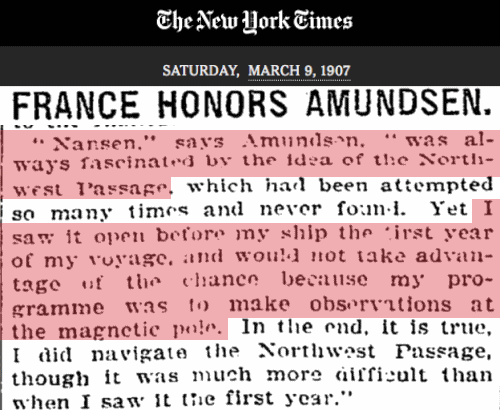 TimesMachine: March 9, 1907 – NYTimes.com
But the NSIDC fraud gets worse. Amundsen saw the Northwest Passage open during one of NASA's coldest years on record. It has nothing to do with "global warming"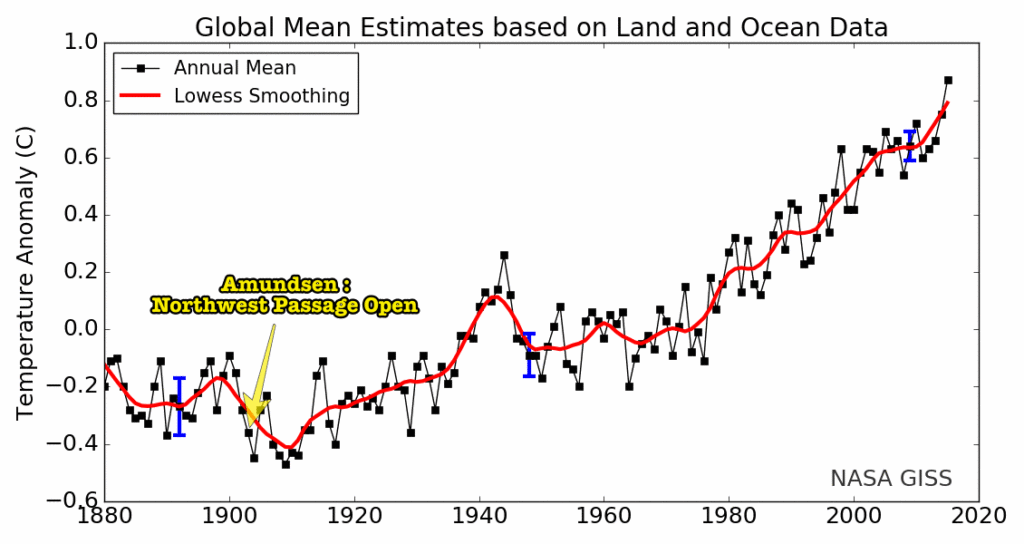 Amundsen could have gotten through the Northwest Passage in a few weeks in this little electricity-free sailboat, which Serreze is comparing to a 68,000 ton modern steel motorized vessel that has the advantage of modern communications and satellite imagery.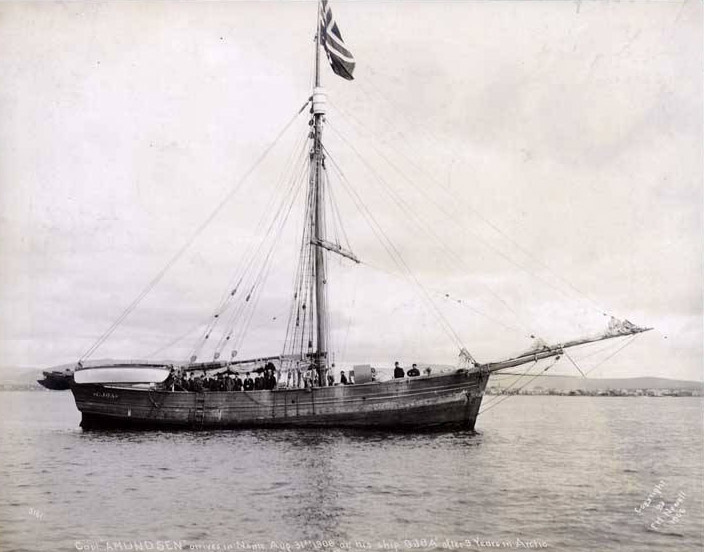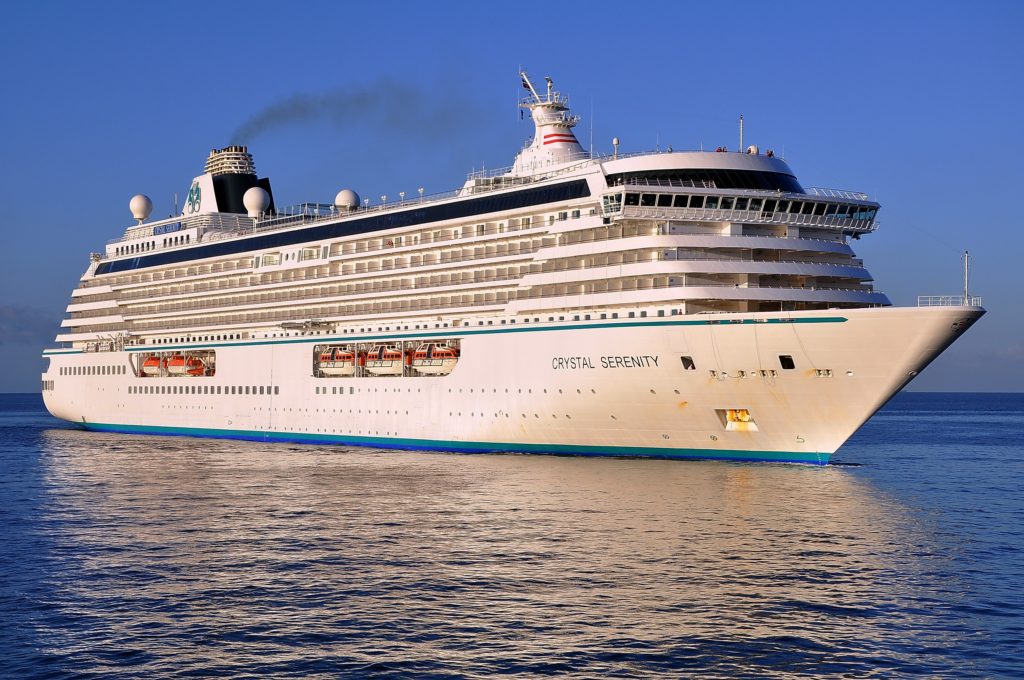 There seems to be no limit to how far Mark Serreze will go to misinform the public.