On this date in 1953, almost half of the country was over 90 degrees, and much of the midwest was over 100 degrees. Kansas and Texas reached 106 degrees, Oklahoma was 105, Arkansas, Illinois, Missouri and Louisiana were 104, Nebraska was 103, Indiana, Kentucky and Tennessee were 102. and Arizona and California were 100.
Temperatures that hot in late September are incomprehensible now. Peak temperatures in Illinois have dropped ten degrees over the last 85 years.
Prior to 1960, one hundred degree days in Illinois were quite common during September – but they almost never happen any more.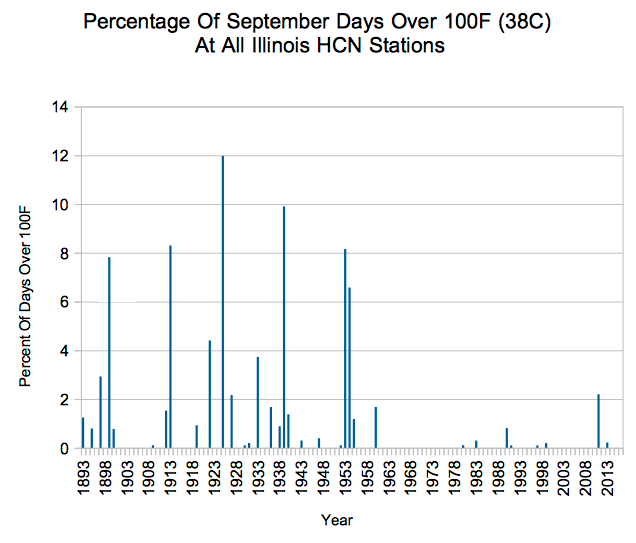 The White House makes these wildly fraudulent claims about Illinois temperature.
State_general_template20140319.docx
Illinois temperatures have been plummeting since the 1930s
The "climate crisis" is completely fake, and based on fraudulent data. It is the biggest scam in history. People like Barack Obama simply make up fake statistics, and then repeat them over and over again.