NASA can't put people in space any more, but back during the space age of 1969-1970 –  scientists were determined to blame something on your car. They just couldn't make up their minds whether it was global warming or global cooling. In 1969, the New York Times predicted an ice-free Arctic by 1989, and three days later predicted a new ice age.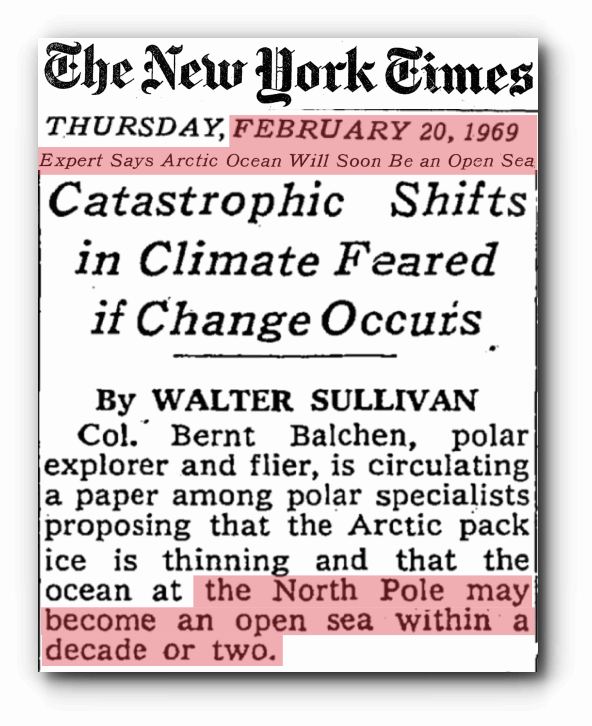 Expert Says Arctic Ocean Will Soon Be an Open Sea – Catastrophic Shifts in Climate Feared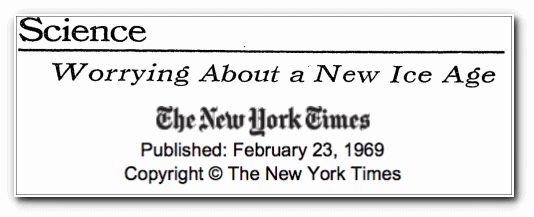 Science – Worrying About a New Ice Age – NYTimes.com
The Chicago Tribune summed up the settled science very succinctly.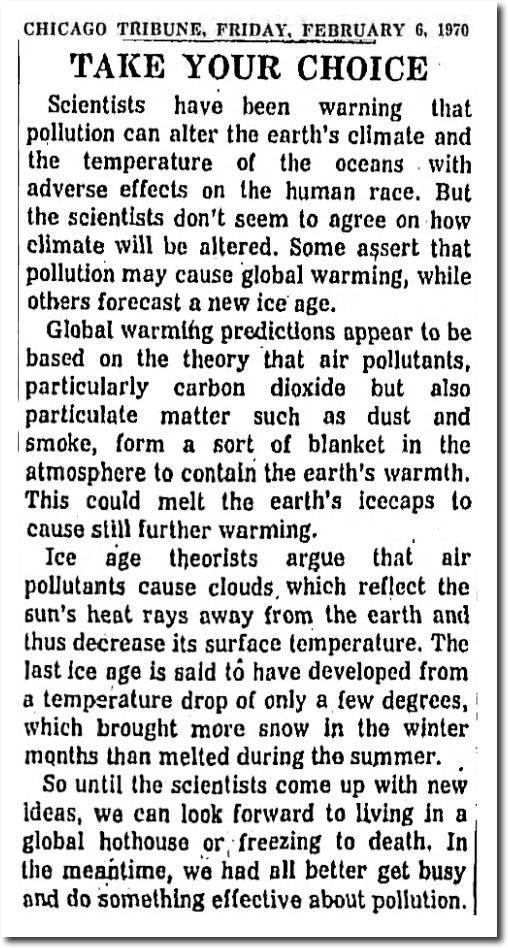 06 Feb 1970, Page 12 – Chicago Tribune at Newspapers.com
The extent of multi-year ice in the Arctic is not much different than it was in 1971, indicating that the planet has neither warmed nor cooled very much.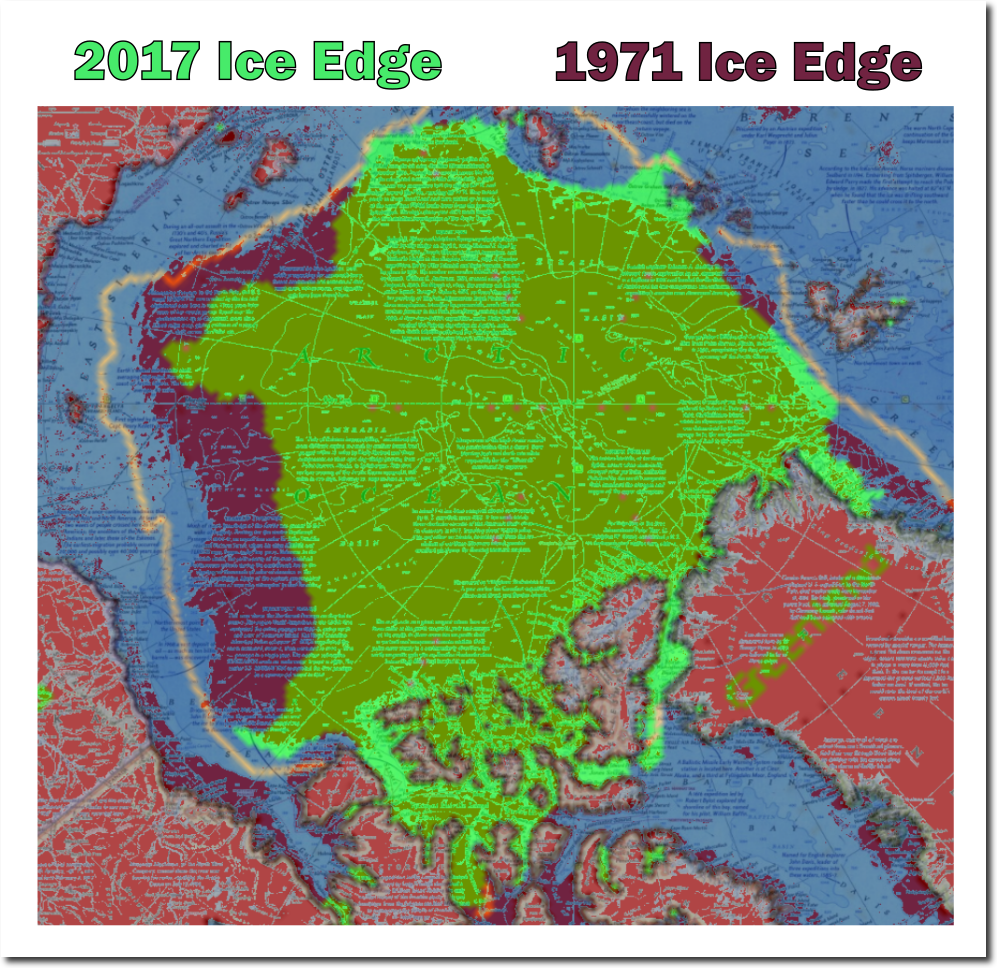 Climate scientists had no clue what they were talking about (just like now)  – but according to Democrats – Exxon knew!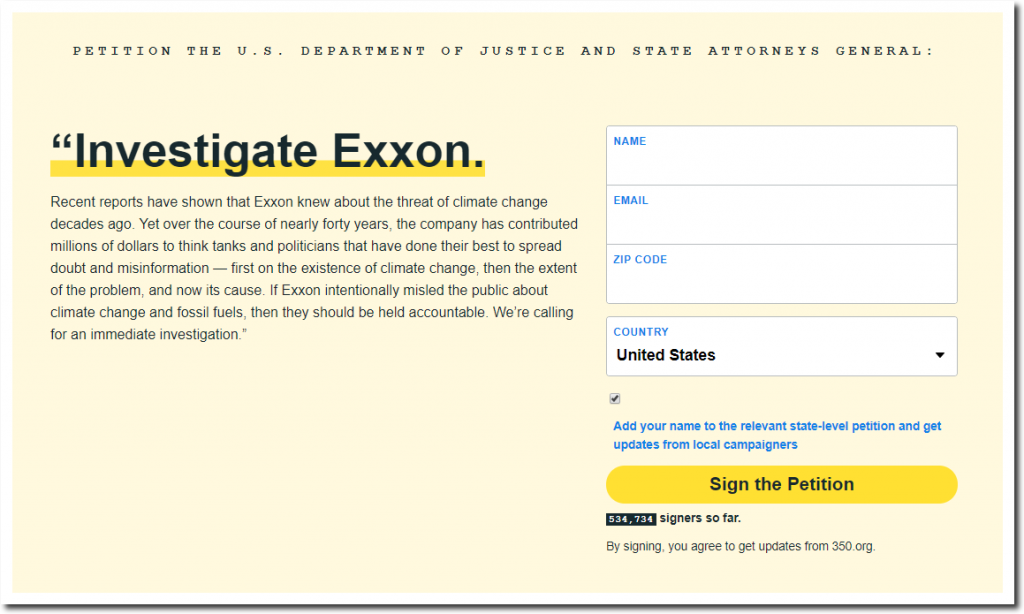 Democrats also tell me I am part of a massively funded big oil/big tobacco conspiracy to destroy the climate.