In a few days we will be hearing the usual lies from NOAA and NASA about April being one of the hottest on record, but April was actually seventh warmest in the last 20 years, and there has been no trend in April temperatures for the last two decades.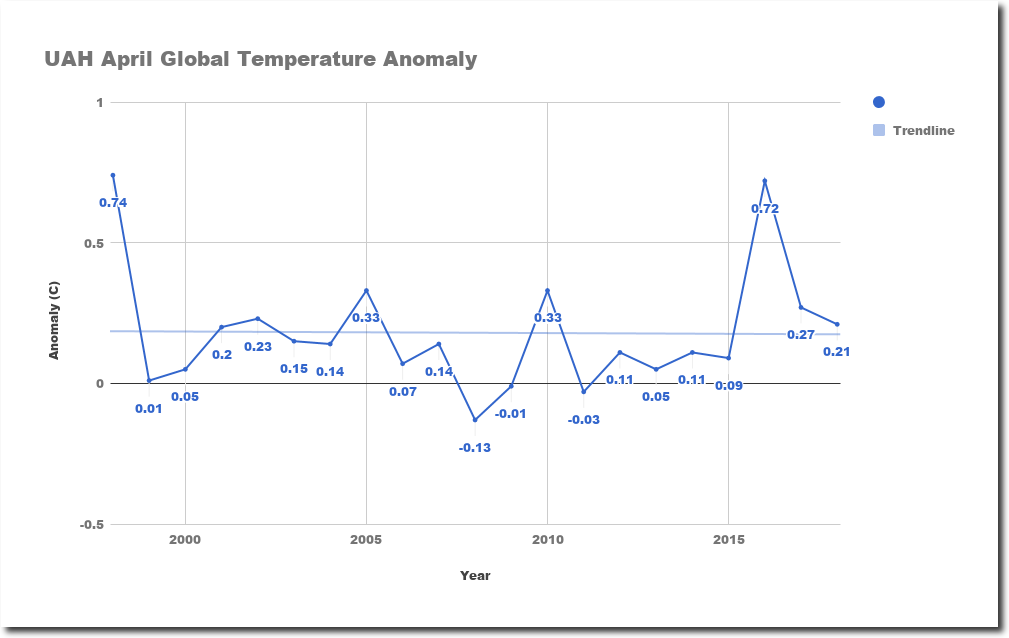 Same story for the past 150 years …..
We have often noticed that in the tabular statements of those compilers of weather records who write to the Times, useful and welcome as their communications are, every season is sure to be "extraordinary," almost every month one of the driest or wettest, or windiest, coldest or hottest, ever known. Much observation, which ought to correct a tendency to exaggerate, seems in some minds to have rather a tendency to increase it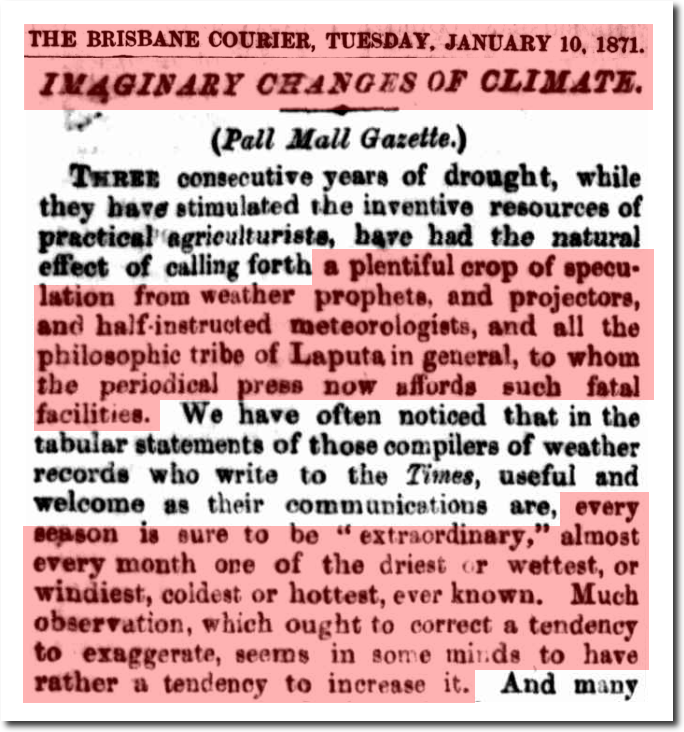 10 Jan 1871 – IMAGINARY CHANGES OF CLIMATE
Thanks to heat trapping gases released from your SUV, Cheboygan, Michigan was 22 degrees colder this April than it was in April 1942 – with every single day this past month cooler than the same date in 1942.