A giant coronal mass ejection occurred during August 1859. When the solar wind arrived at Earth, it brought auroras as far south as Panama, and disrupted all electronic communications. Strong currents ran through electrical wires which had no batteries attached. The light was bright enough for people to read at night. After similar storms in 1789 and 1848, people noticed extreme weather events.
Light was everywhere as far as our eyes could span. It seemed like a sunrise, and was so clear, soft, mellow and exhilarating, that at about 2 o'clock AM yesterday, we read the daily papers in our room.
Modern climate experts believe solar activity does not influence the weather, and that the climate is controlled by a 0.0001 mole fraction increase in a harmless trace gas.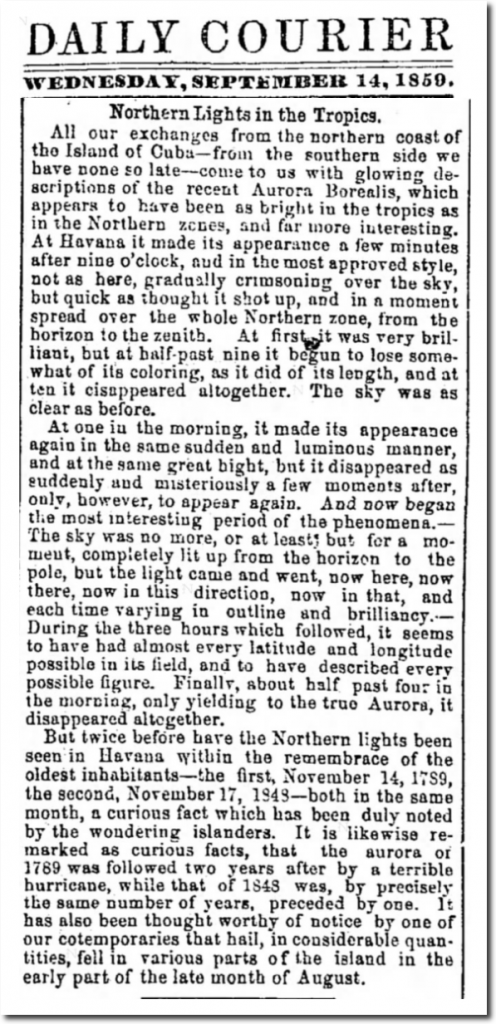 14 Sep 1859, Page 1 – The Louisville Daily Courier at Newspapers.com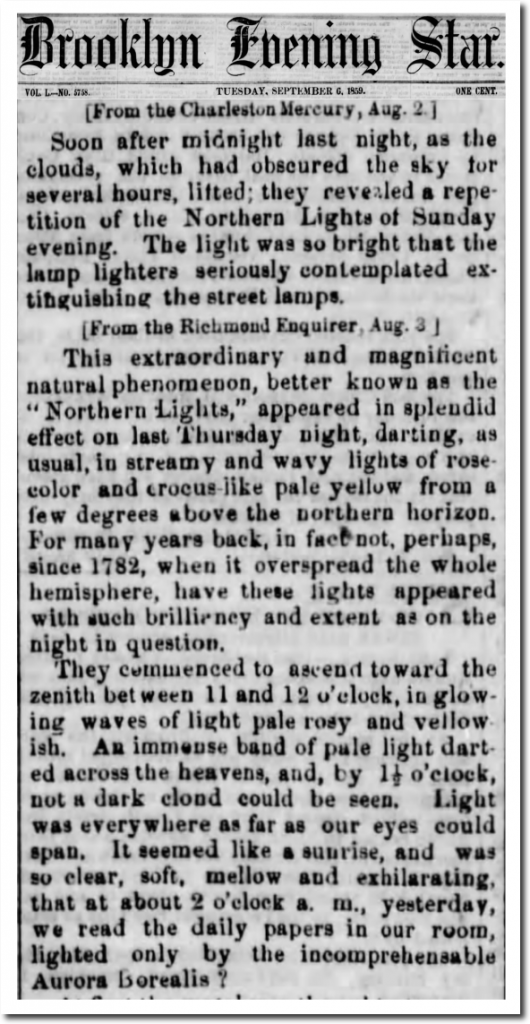 06 Sep 1859, Page 2 – Brooklyn Evening Star at Newspapers.com