On this date in 1936, temperatures in the Chicago area reached 112 degrees.
11 Jul 1936, 1 – Chicago Tribune at Newspapers.com
July 11 temperatures in Indiana have been steadily declining for a century, and are down about ten degrees from the 1930's.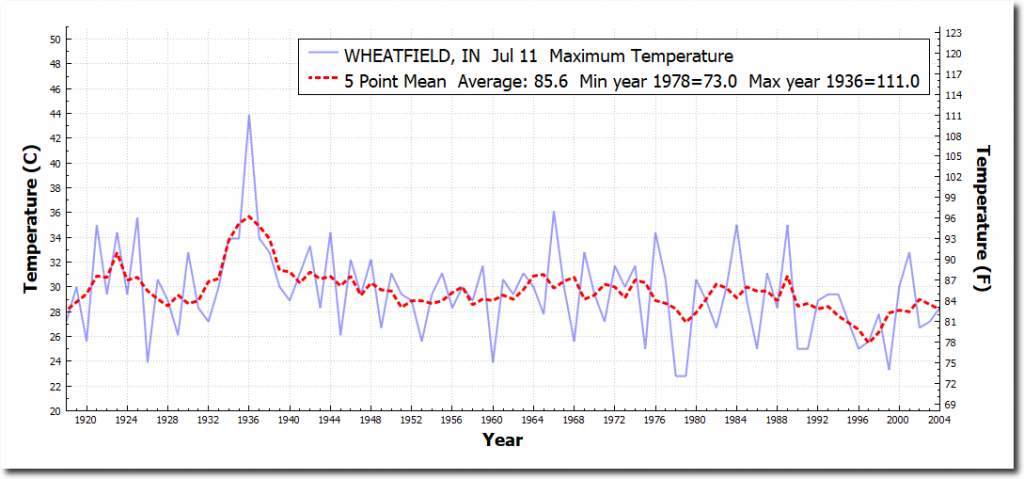 This was near the beginning of a heatwave which was just going to get worse over the next week.