Paris had 17 days over 90F (32C) this summer, fourteen less than summer 1947 – and six less than summer 1911. The forecast for Paris is cold the next ten days.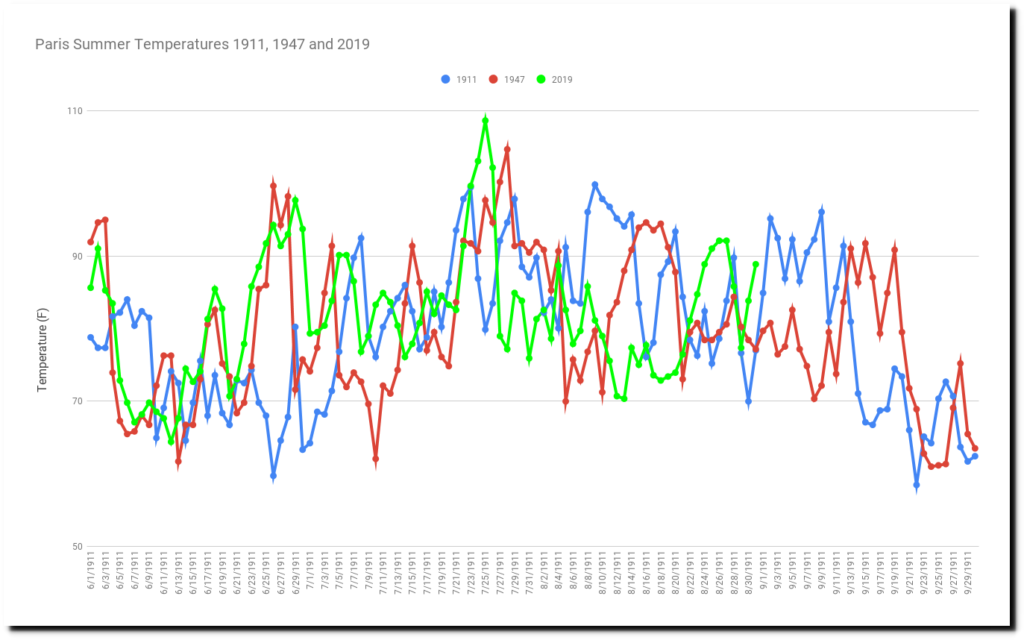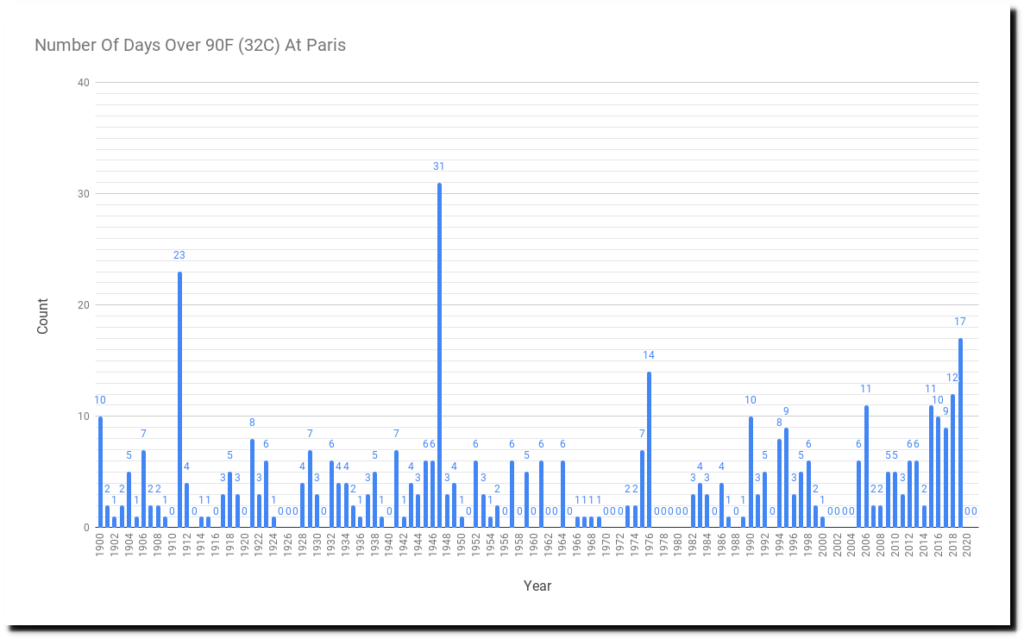 But climate was determined by one hot day on July 25.

During the two month long heatwave of 1911, 40,000 people died in Paris and at least 1,000 died in Germany – as heat and drought ravaged the US.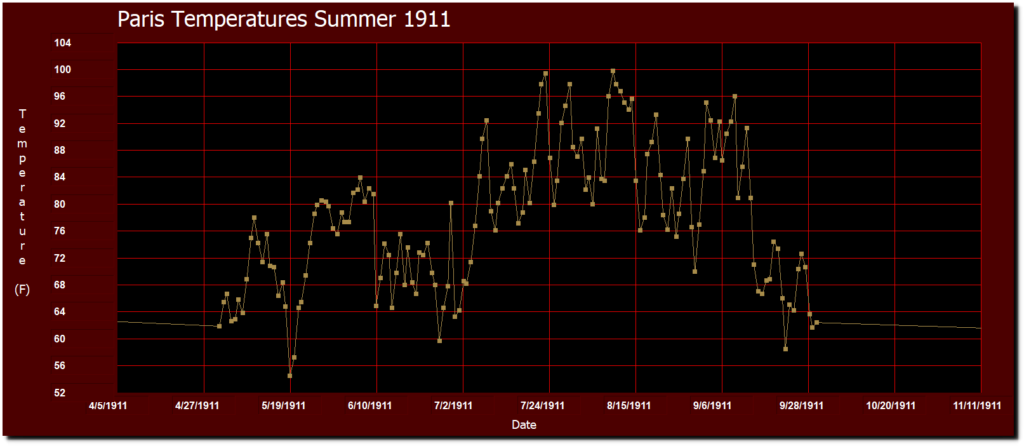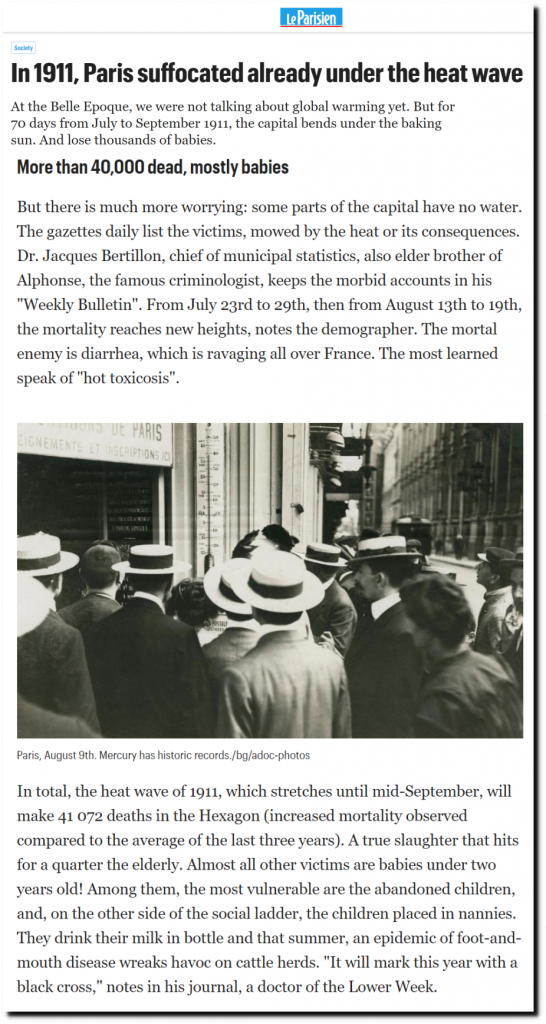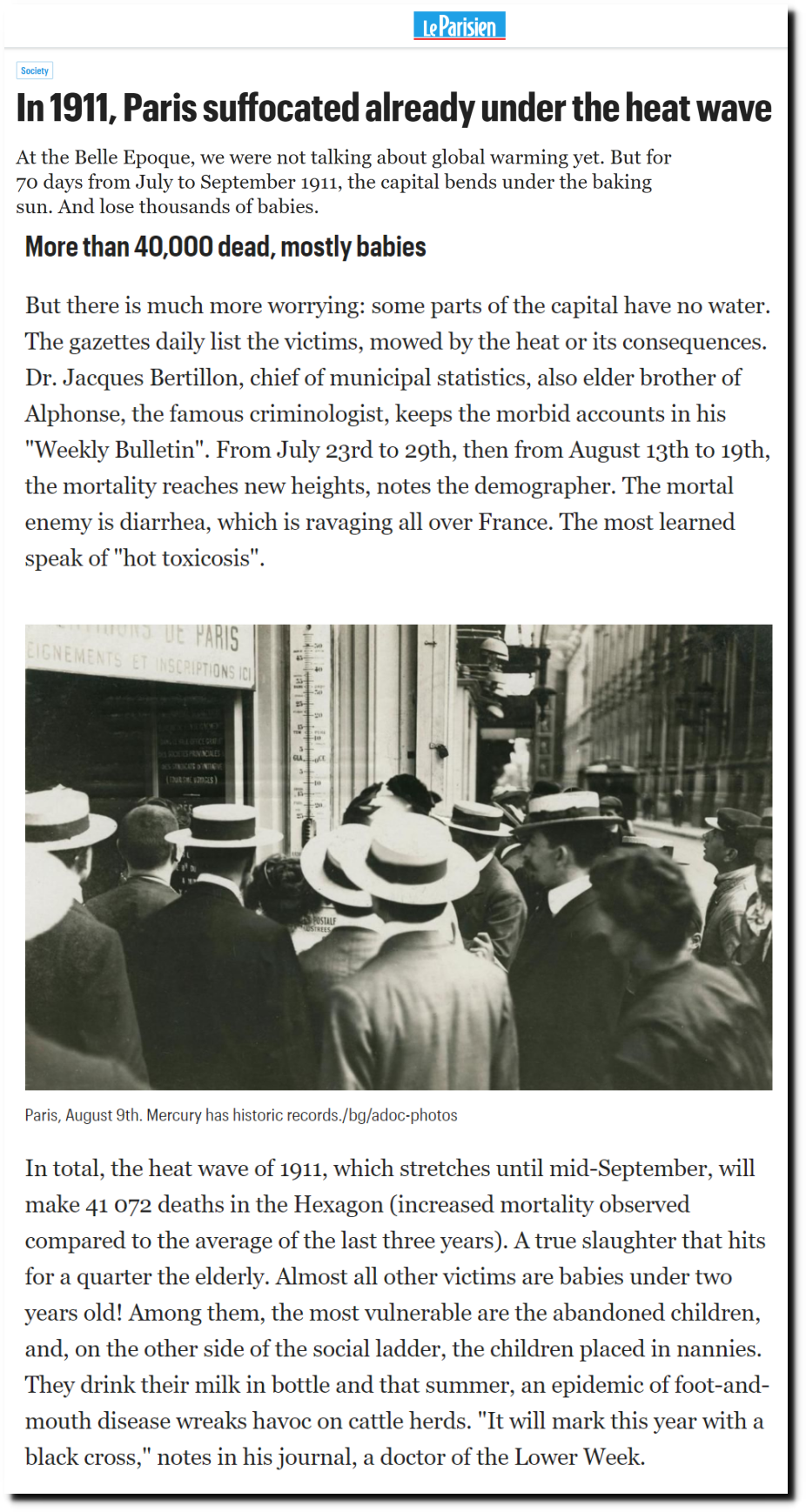 En 1911, Paris suffoquait déjà sous la canicule – Le Parisien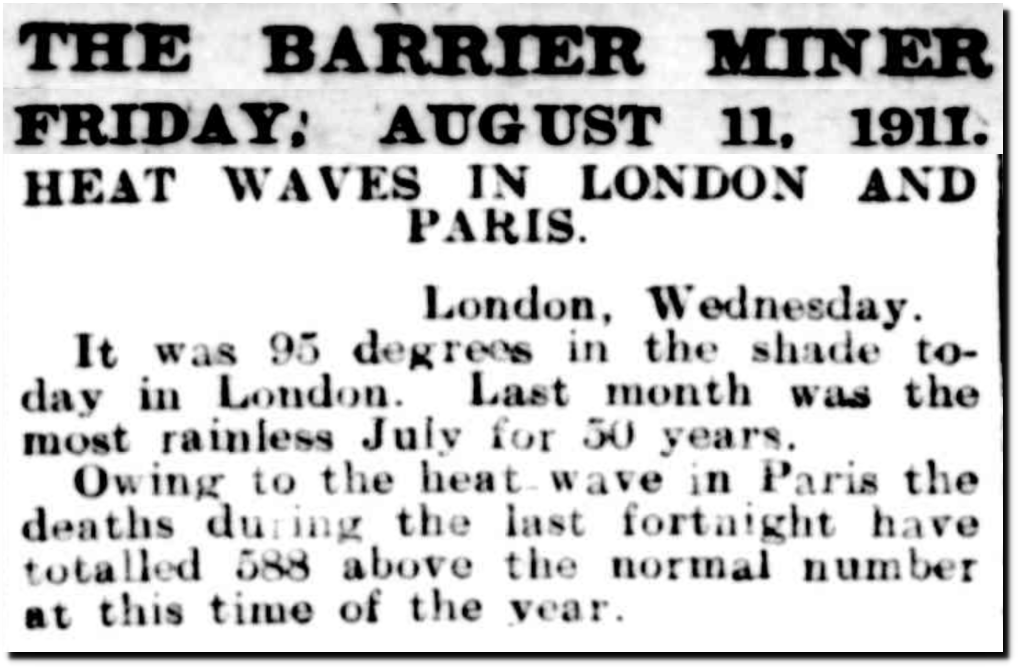 11 Aug 1911 – TERRIBLE HEAT WAVE. – Trove
Thousands of deaths in Europe and America.