During the summer of 1962, two US submarines nearly collided as they surfaced at the ice-free North Pole.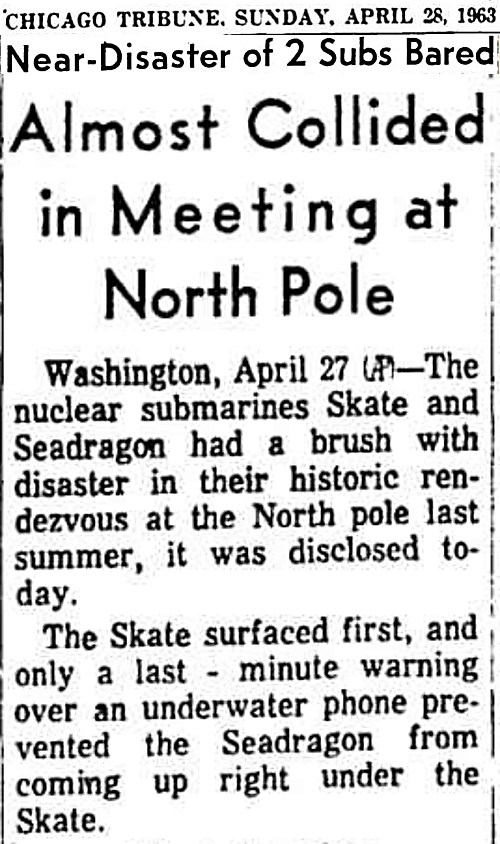 April 28, 1963 – Near-Disaster of 2 Subs Bared | Chicago Tribune Archive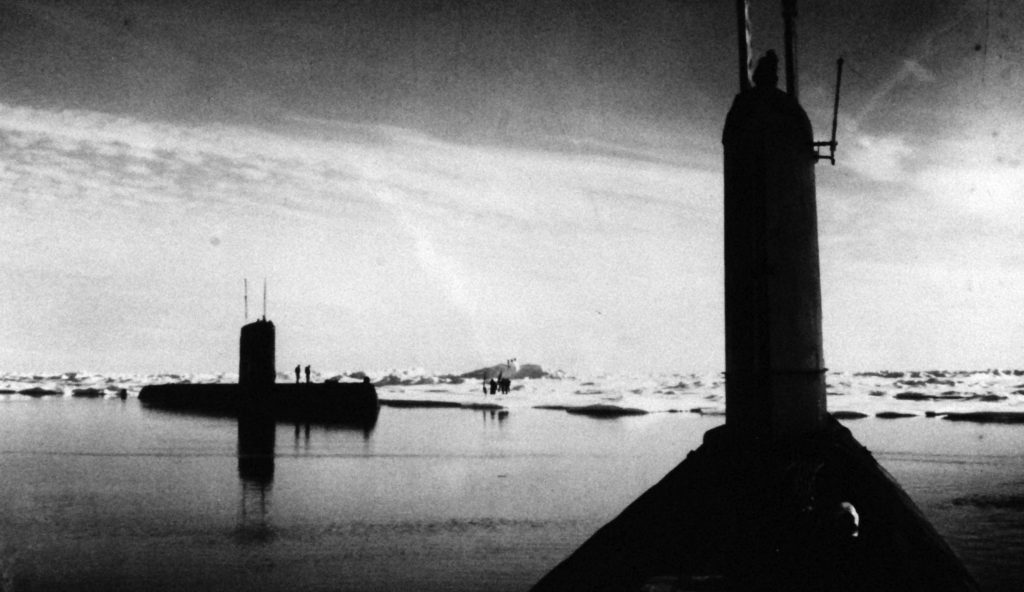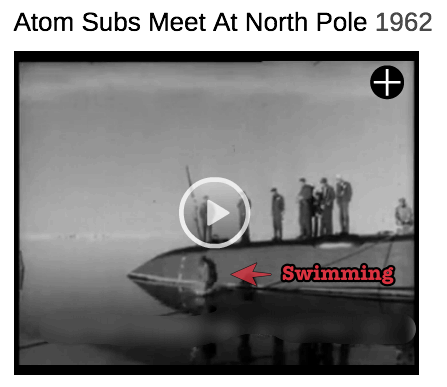 Atom Subs Meet At North Pole – British Pathé
The New York Times says this hasn't happened in fifty million years.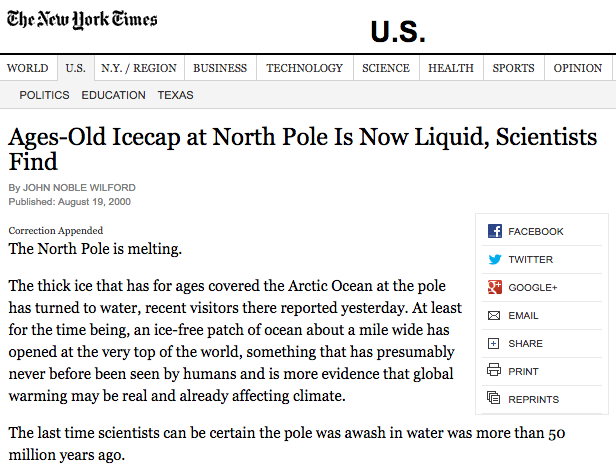 Ages-Old Icecap at North Pole Is Now Liquid, Scientists Find – NYTimes.com
Mark Serreze at NSIDC was born two years earlier. Apparently he believes that he is prehistoric.