Well behaved skeptics accept the "science" behind the claim that Earth has warmed over the last 75 years. I'm not one of them.
Earth was very warm 75 years ago, and the Arctic was rapidly melting.
The ice of the Arctic Ocean is melting so rapidly that more than one-third of it has disappeared in fifty years..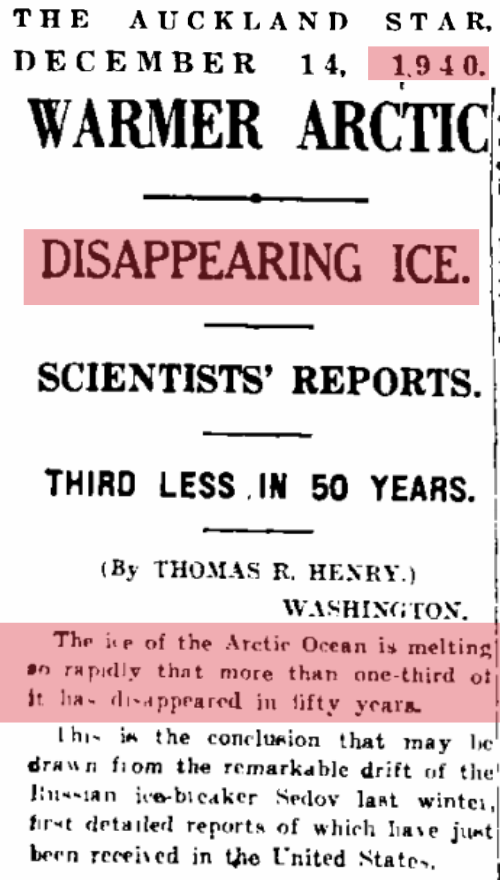 Papers Past | WARMER ARCTIC (Auckland Star, 1940-12-14)
This fact wrecked their climate scam, so NASA and NOAA simply erased the warm 1940s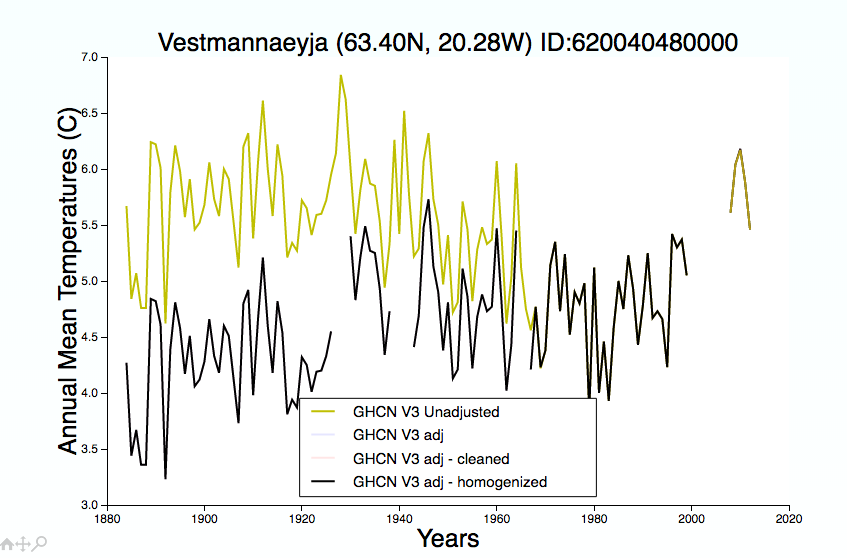 Data.GISS: GISS Surface Temperature Analysis
They did the same thing in the US.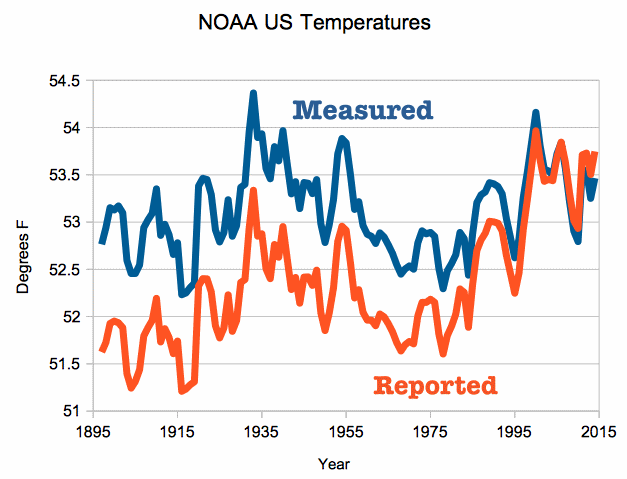 They did the same thing globally.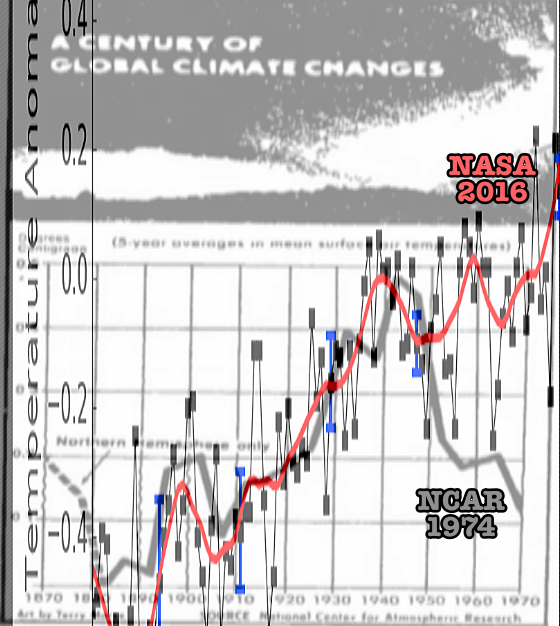 There is a consistent pattern of data tampering at NOAA and NASA to make the 1930s/1940s warmth disappear. NASA has known for 45 years that CO2 is not a threat to the climate, but their funding depends on maintaining this fraud.
http://vademecum.brandenberger.eu/pdf/klima/rasool_schneider_1971.pdf failed to load
Climategate E-mails show that they discussed this quite openly.
From: Tom Wigley <wigley@ucar.edu>
To: Phil Jones <p.jones@uea.ac.uk>
Subject: 1940s
Date: Sun, 27 Sep 2009 23:25:38 -0600
Cc: Ben Santer <santer1@llnl.gov>

It would be good to remove at least part of the 1940s blip, but we are still left with "why the blip".
Don't be a 97 percenter. There is no valid reason to believe Earth is warmer now than it was 75 years ago.. It is all one giant fraud.