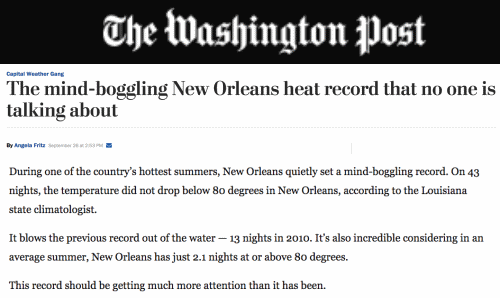 The mind-boggling New Orleans heat record that no one is talking about – The Washington Post
During one of the country's hottest summers, New Orleans quietly set a mind-boggling record. On 43 nights, the temperature did not drop below 80 degrees in New Orleans, according to the Louisiana state climatologist.

It blows the previous record out of the water — 13 nights in 2010. It's also incredible considering in an average summer, New Orleans has just 2.1 nights at or above 80 degrees.
This article is utter nonsense. In 1980, the NOAA New Orleans station (USW00012930) had 53 nights above 80F, compared to only 17 nights this year.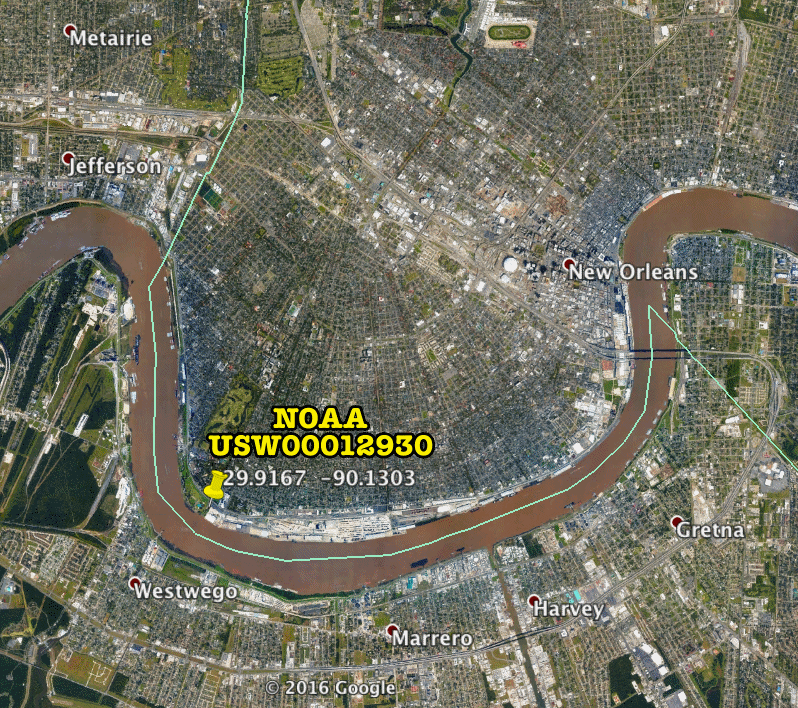 Is the Louisiana State Climatologist simply making things up?