In 1990, scientists discovered that Tasmania was warmer in the 9th century than it is now.

They also concluded that trees were growing faster in the 20th century because of "the carbon dioxide fertilisation effect"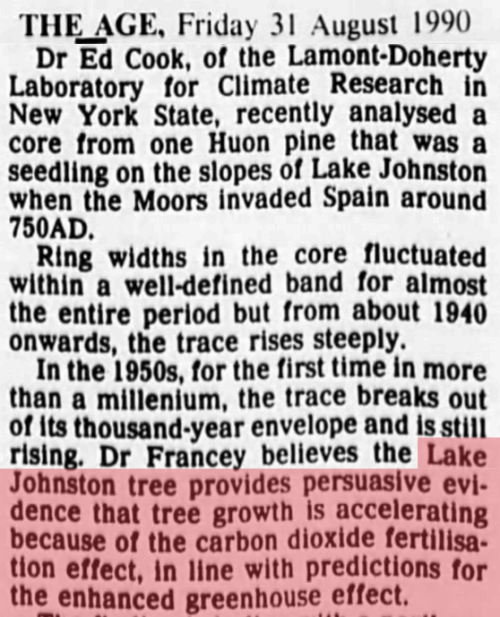 31 Aug 1990, Page 11 – The Age at Newspapers.com
They can't get any money for calling it "the carbon dioxide fertilisation effect" – so they changed the name (in the same sentence) to "the enhanced greenhouse effect."
And climate experts now say CO2 is bad for plants.

New study undercuts favorite climate myth 'more CO2 is good for plants' | Dana Nuccitelli | Environment | The Guardian
There appears to be no limit to how dishonest climate scientists will be to keep politicians happy, and keep their funding coming in.