In 1979, global cooling since the 1940's was indisputable.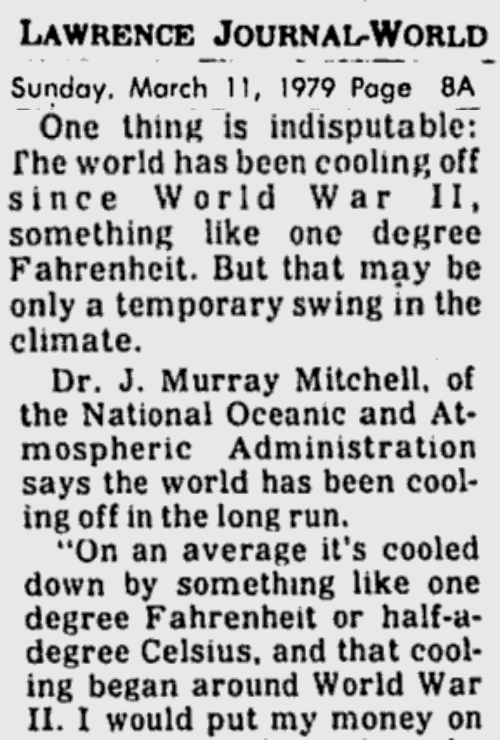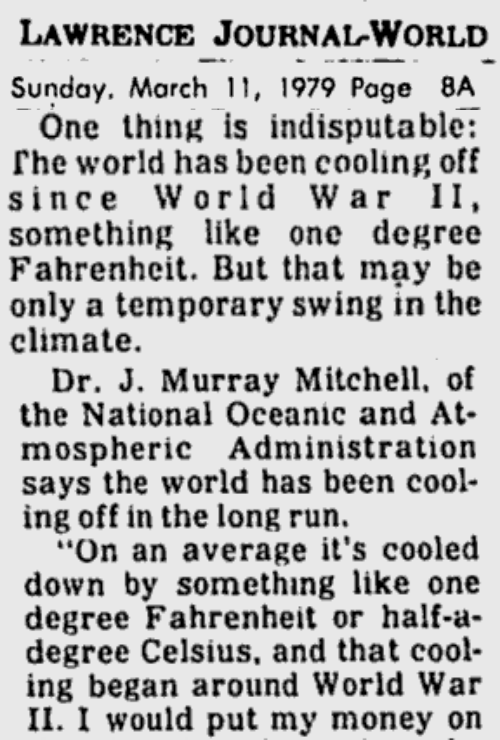 Lawrence Journal-World – Google News Archive Search
By 1989, NOAA extended the cooling trend back from 1921 to 1979, and said most warming occurred before 1919.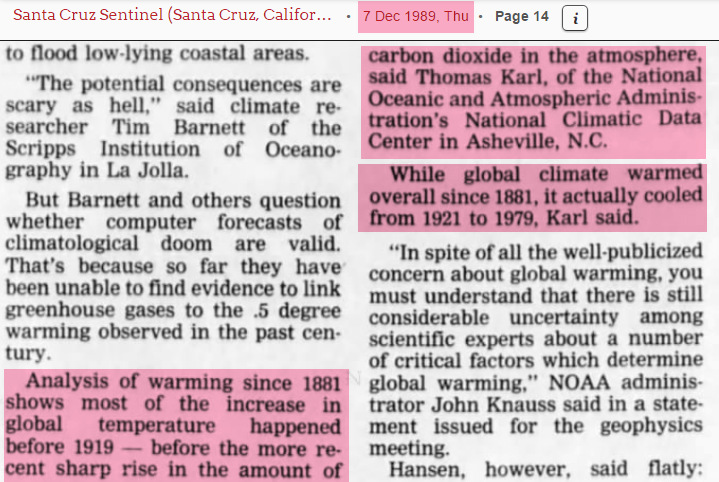 A year later, Phil Jones reversed NOAA's cooling trend, and turned it into half a degree warming from 1890 to 1990.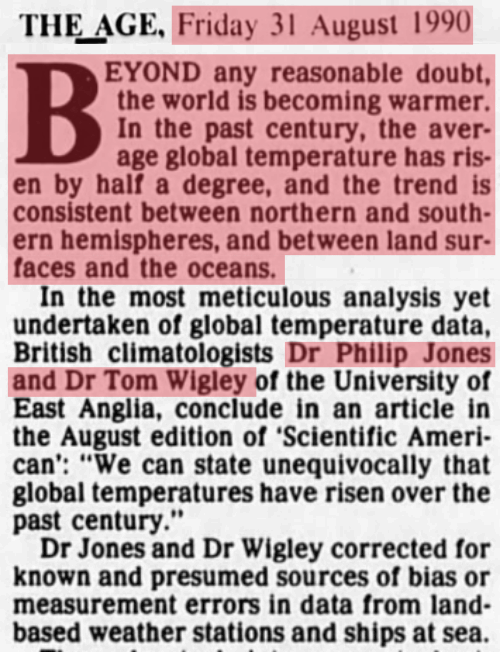 31 Aug 1990, Page 11 – The Age at Newspapers.com
And now Gavin Schmidt at NASA has doubled Phil Jones 1890-1990 trend, and turned it into 1.0C warming.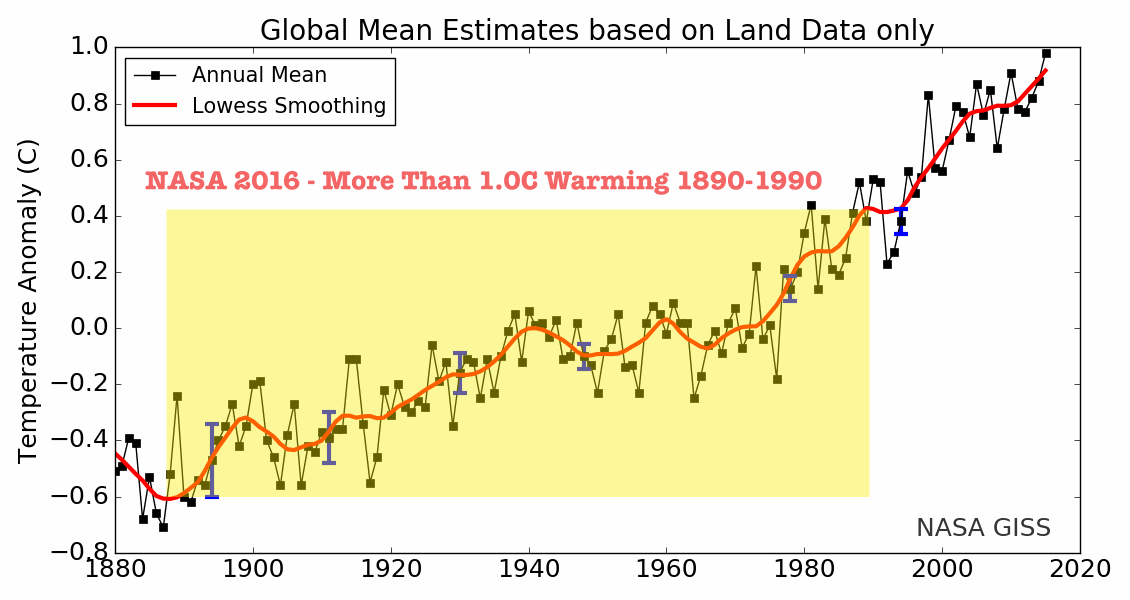 Climate change is best defined as "a handful of gangsters at government agencies changing data to keep billions of dollars of climate funding pouring in."