The blog post below about the Congo shows another example of how NOAA has erased the warmth of the 1940s.
In 1974, the National Center For Atmospheric Research showed a large global warming spike to the 1940's, followed by very rapid cooling back to below 1870's levels.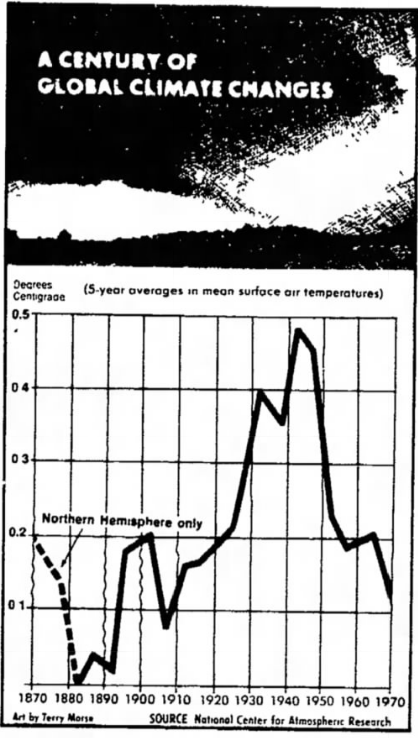 NASA and NOAA have since erased the 1940's warmth and the subsequent cooling.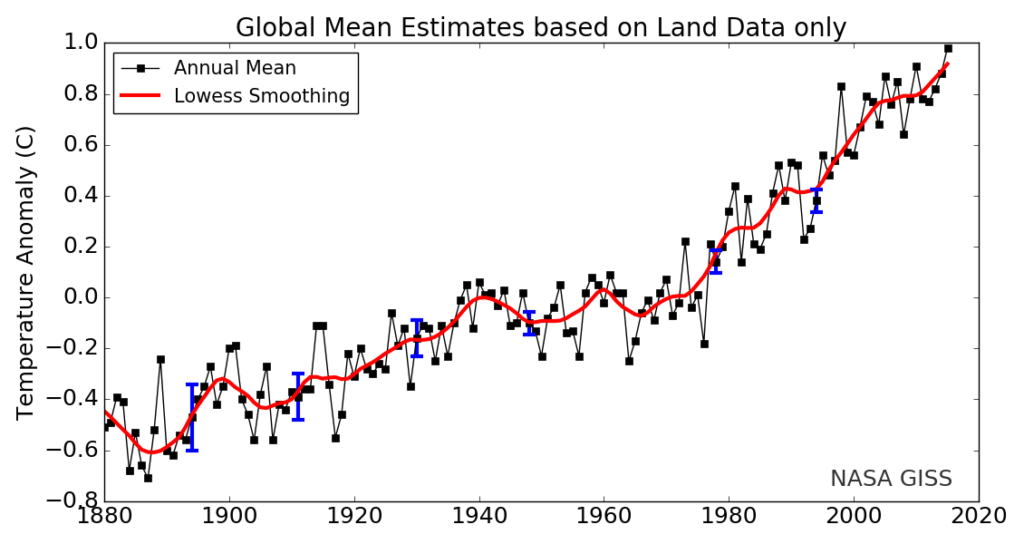 The image below overlays the 1974 NCAR graph on the current NASA graph, at the same scale.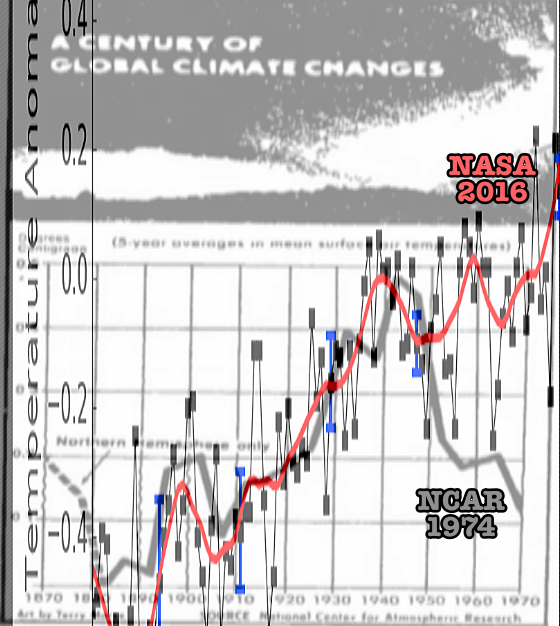 It wasn't just the top American scientists who saw the decline. Britain's top scientists  saw the same thing.

In fact, there was unanimous consensus among the world's scientists that Earth was cooling since 1940.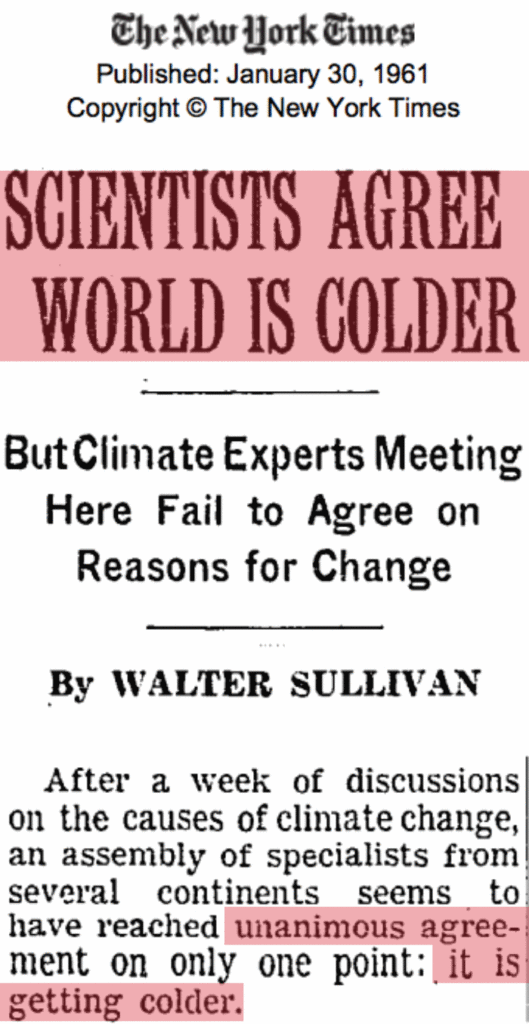 SCIENTISTS AGREE WORLD IS COLDER
The post 1940 cooling was indisputable.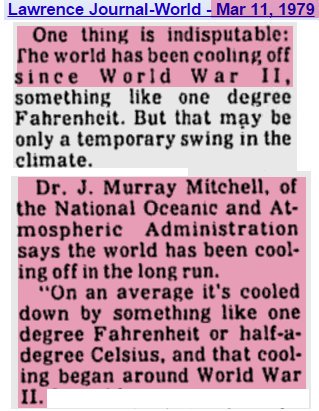 Lawrence Journal-World – Google News Archive Search
So how did climate scientists make the 1940's warmth and subsequent cooling disappear? They got together and decided to erase it.
From: Tom Wigley <wigley@ucar.edu>
To: Phil Jones <p.jones@uea.ac.uk>
Subject: 1940s
Date: Sun, 27 Sep 2009 23:25:38 -0600
Cc: Ben Santer <santer1@llnl.gov>

It would be good to remove at least part of the 1940s blip, but we are still left with "why the blip".
Government climate science is the biggest fraud in history, which is why they and their minions in the press attempt to prosecute and silence anyone who dissents from it.