The first 95 degree day in Arkansas comes more than a month later than it did a century ago.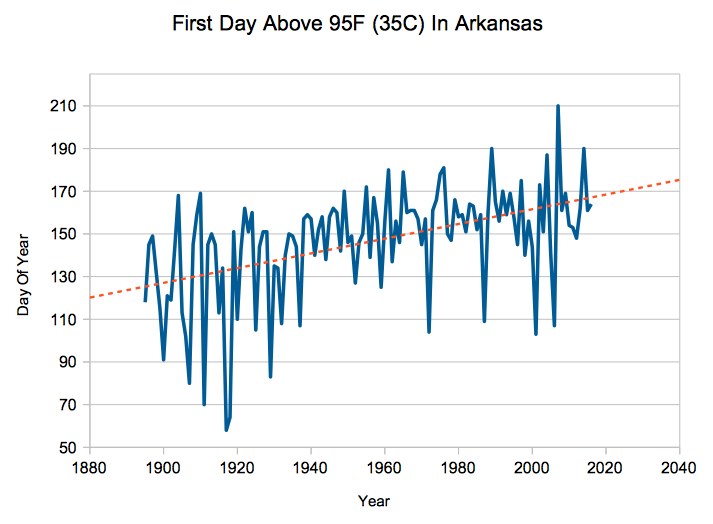 During 1917 Subiaco, Arkansas reached 95 degrees on February 27. NASA says 1917 was one of the coldest years ever.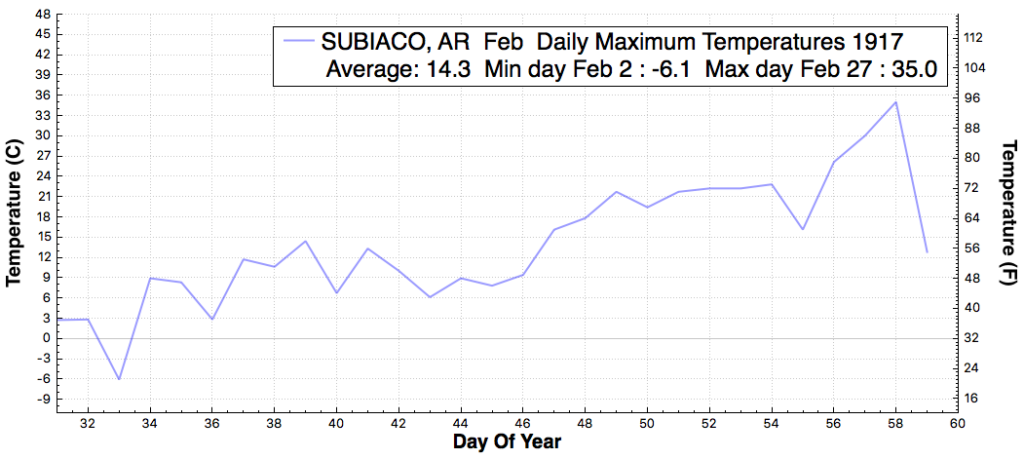 This year, Subiaco didn't hit 95 degrees until June 16. NASA says this year is the hottest year ever.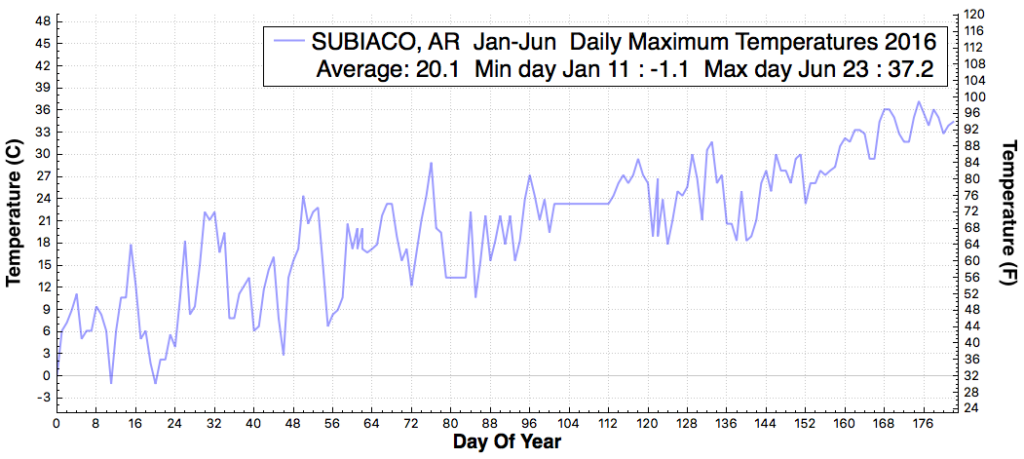 The last day of summer comes about 20 days earlier than it used to.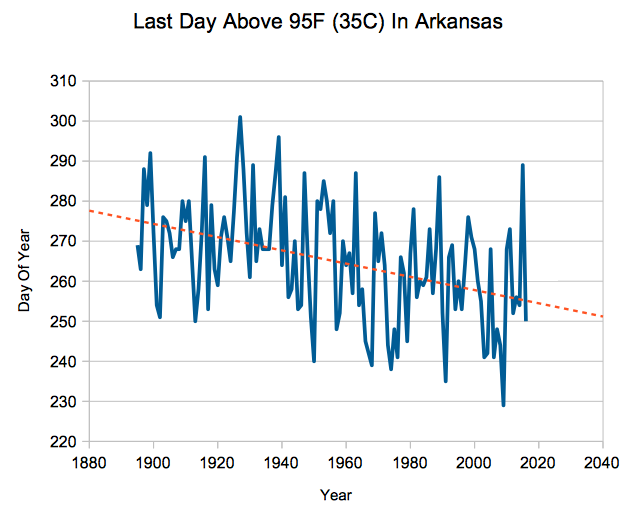 On October 28, 1927 it was 95 degrees at Pine Bluff, Arkansas