In 1958, scientists said carbon dioxide will melt peat bogs, raise sea level 200 feet and drown all the world's seaports.  They said sea level was rising six inches per year since the 1930's.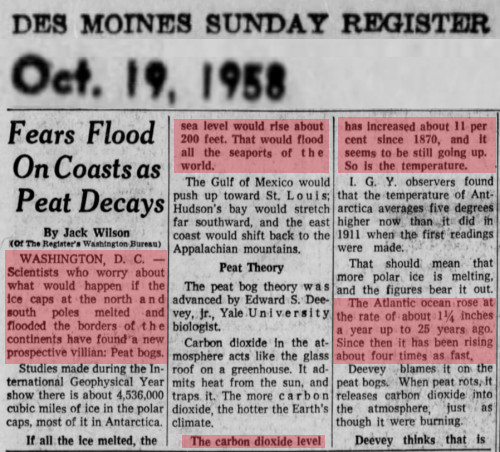 19 Oct 1958, Page 13 – The Des Moines Register at Newspapers.com
Scientists get away with recycling these scams, because they know that many people don't remember anything for more than a few minutes.