On this date in 1928, a hurricane in Florida killed between 2,500 and 3,000 people. It was the second deadliest US hurricane after the September 1900 Galveston storm.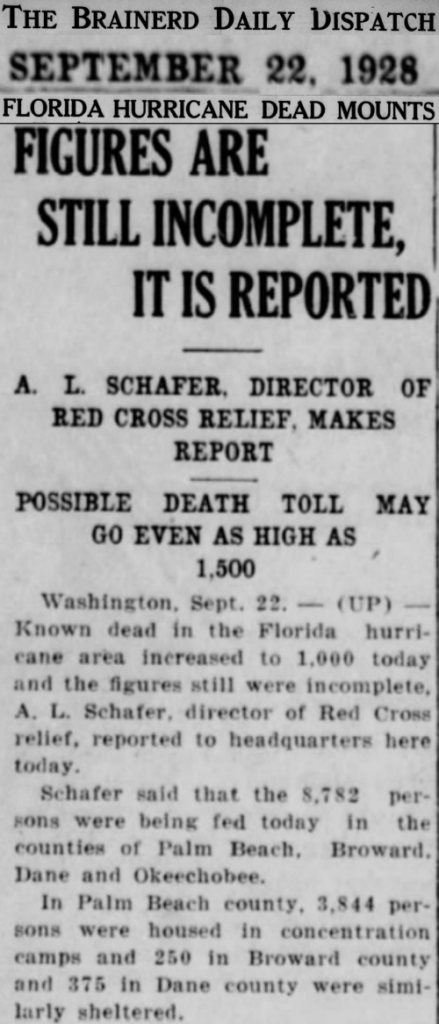 22 Sep 1928, Page 1 – The Brainerd Daily Dispatch at Newspapers.com
At the same time, massive forest fires were burning up California.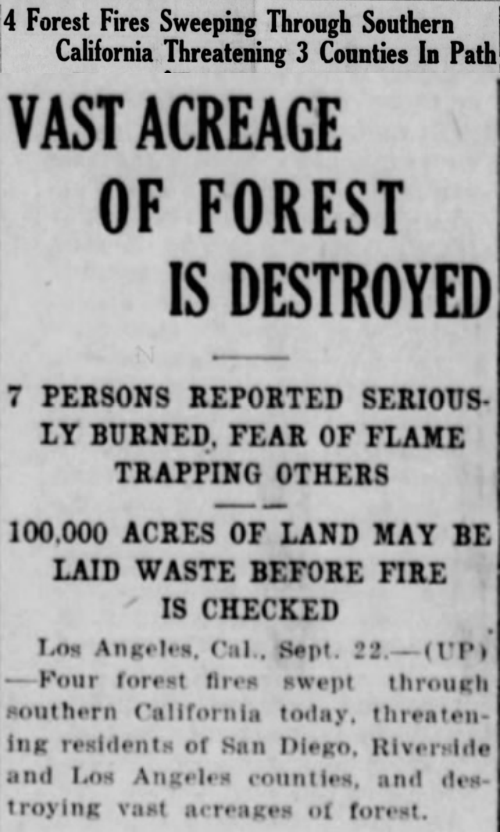 According to NASA's top fraudster Gavin Schmidt, 1928 was one of the coldest years on record.