The people tampering with the thermometer data say that Republicans don't trust thermometer data.
their attempts to pretend as if a thermometer gives us a different answer if we are Democrat or Republican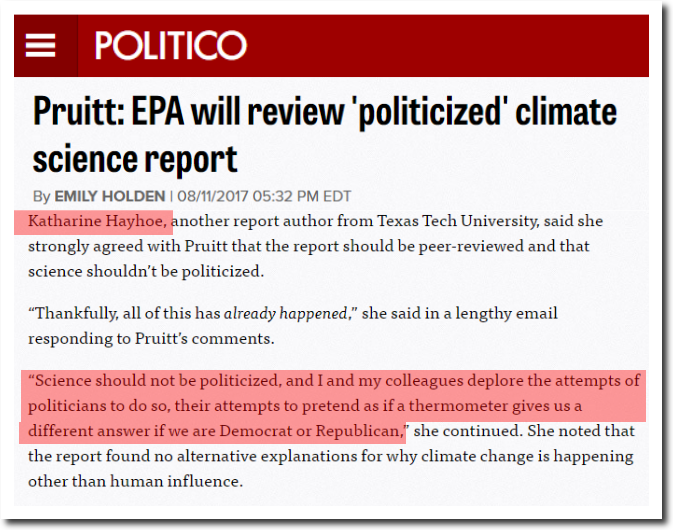 Pruitt: EPA will review 'politicized' climate science report – POLITICO
She noted that the report found no alternative explanations for why climate change is happening other than human influence.
Climate change is most definitely man-made – by Katherine Hayhoe's friends who throw out the actual thermometer data, and replace it with fraudulent data.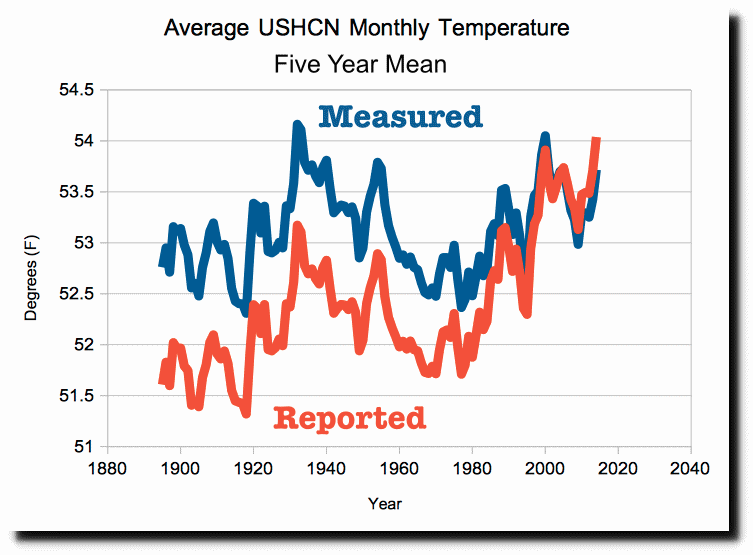 The cynicism of these criminals seems to know no bounds. A bunch of total psychopaths.