In January 1972, the National Science Foundation held a meeting at Brown University to discuss "climatic change" – when meant global cooling, which they said was of natural origin.

When Will the Present Interglacial End? | Science
Later that year, the participants sent a letter to President Nixon warning of a new ice age within a century.
THE ROLE OF NOAA'S CLIMATE PREDICTION CENTER IN THE DEVELOPMENT OF CLIMATE SERVICES
The White House "seized" on the global cooling threat.
NASA's top climate experts predicted a new ice age by the year 2021.
U.S. Scientist Sees New Ice Age Coming
The US Military responded to the global cooling, which they said was causing "extreme weather"
Everything which now gets blamed on global warming, was blamed on global cooling.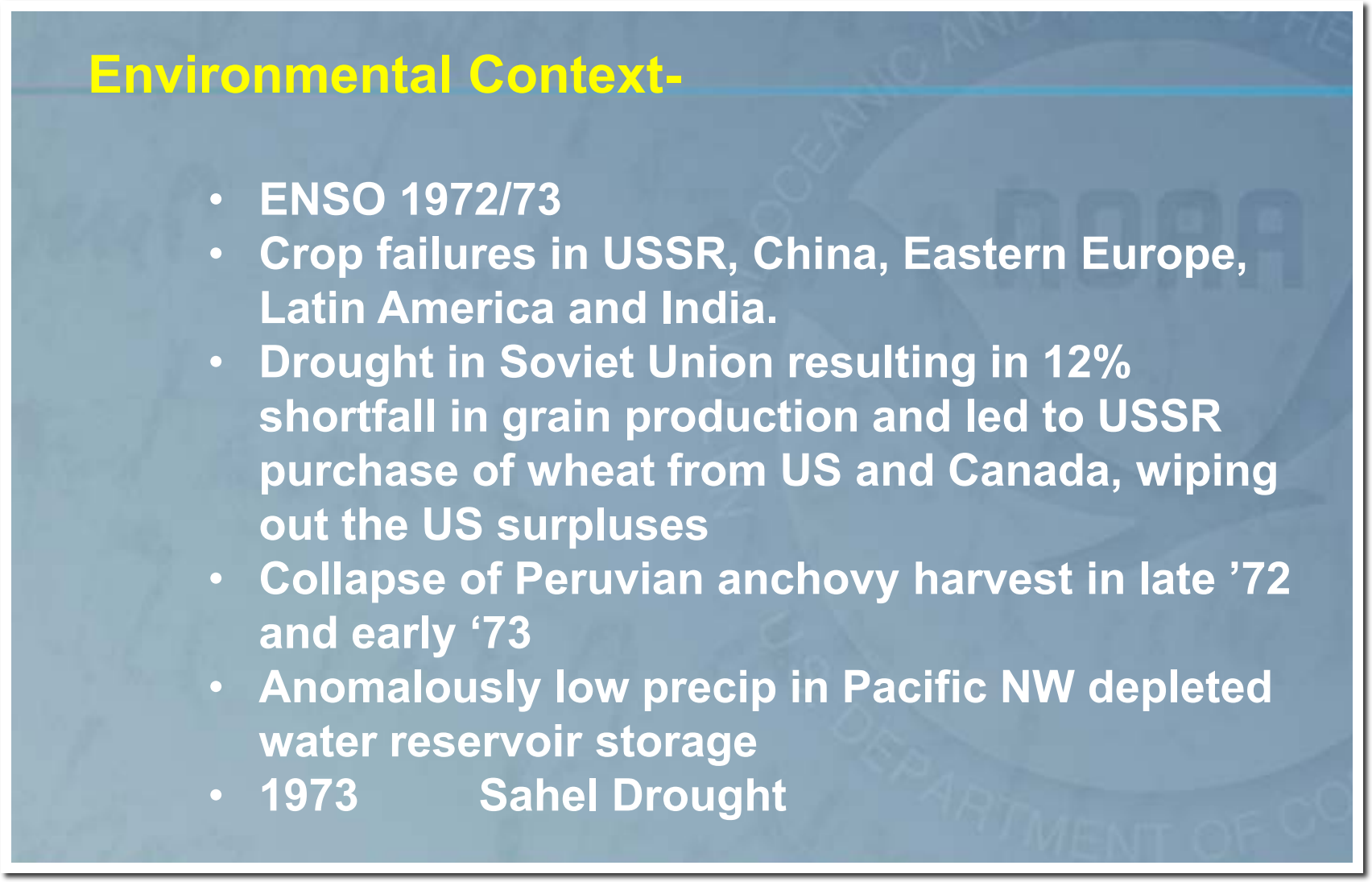 Scientists realized that global cooling was a potential big money scam for them.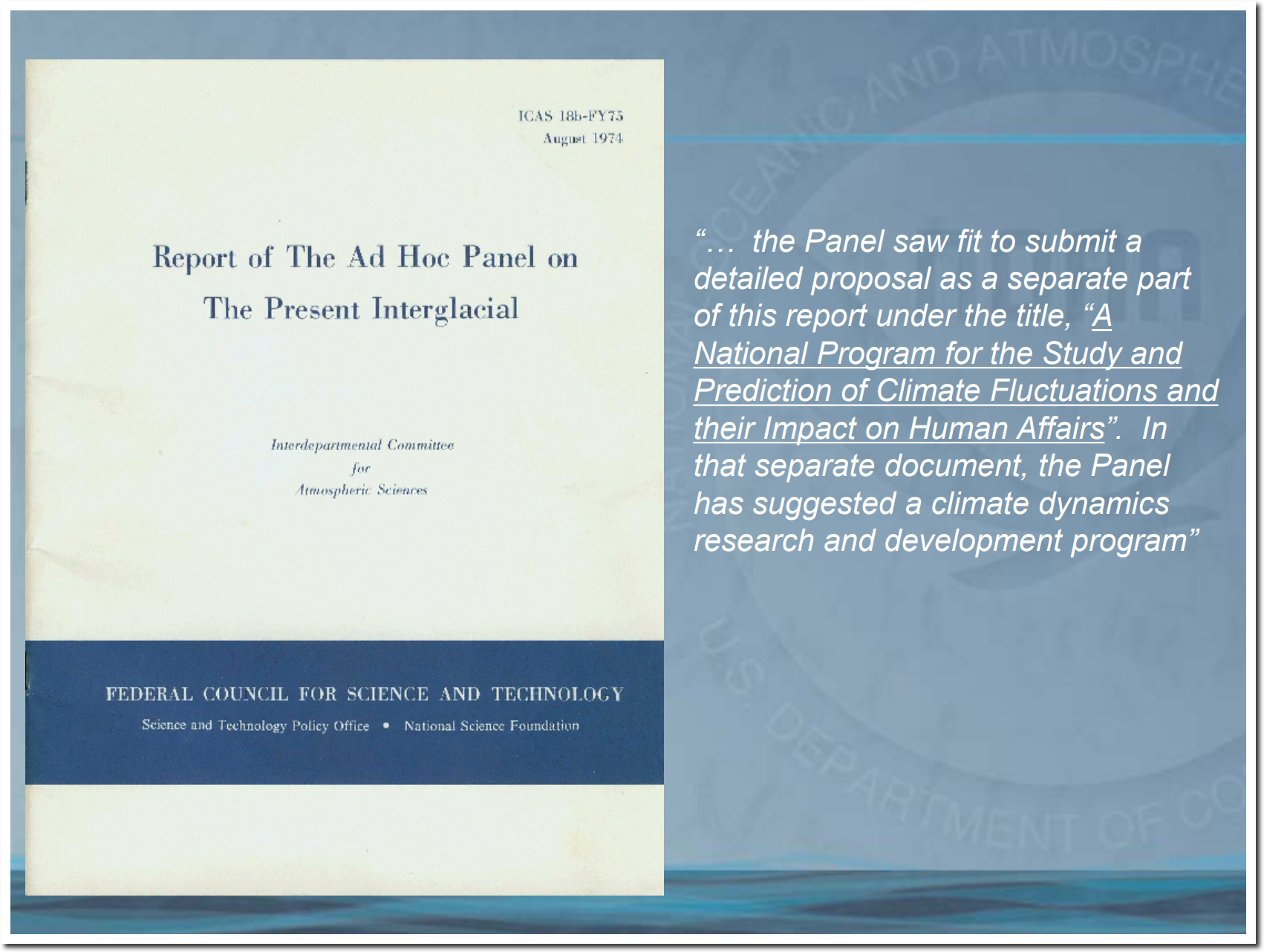 In 1974, the New York Times reported on a meeting of climate experts in Germany. There was unanimous consensus that global cooling threatened the world's food supply.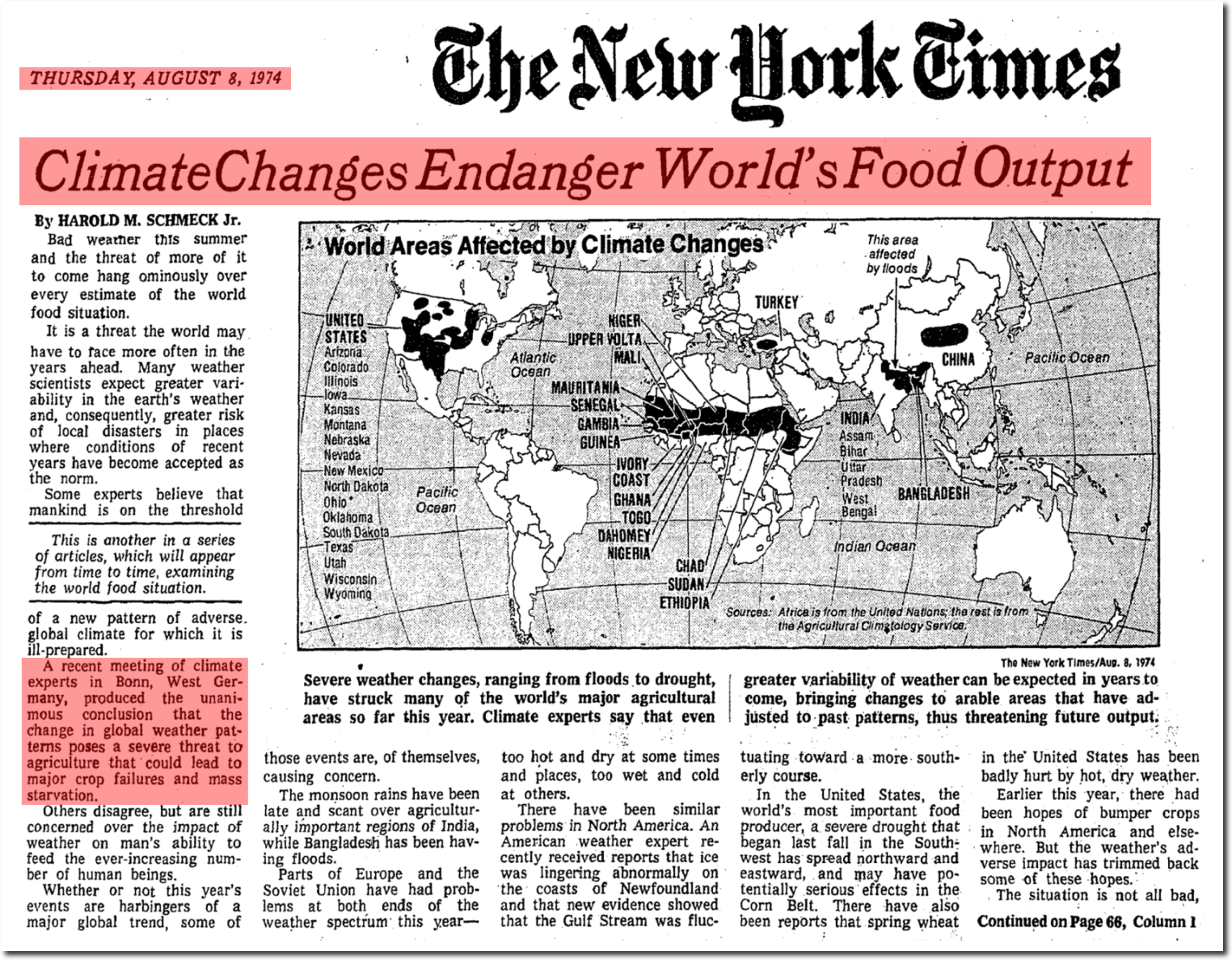 Walter Orr Roberts of NCAR was a key player behind this.
Climate Changes Endanger World's Food Output – 1974 – NYTimes.com
In 1974, the CIA said global cooling would produce drought, famine, international conflict and political unrest throughout the world.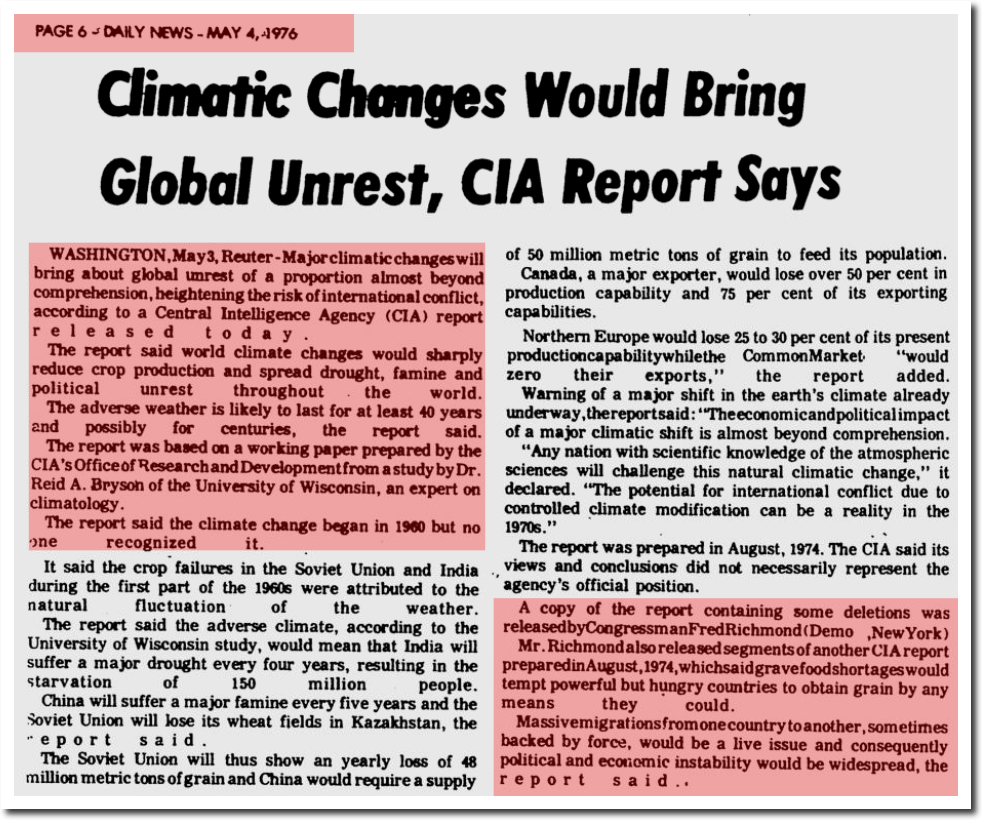 Daily News – Google News Archive Search
The White House bought off on the global cooling/climate change scam, and by December, 1974 taxpayer dollars were permanently diverted extorted by the scientists. By the early 1980's, the global cooling scam had seamlessly morphed into the global warming scam.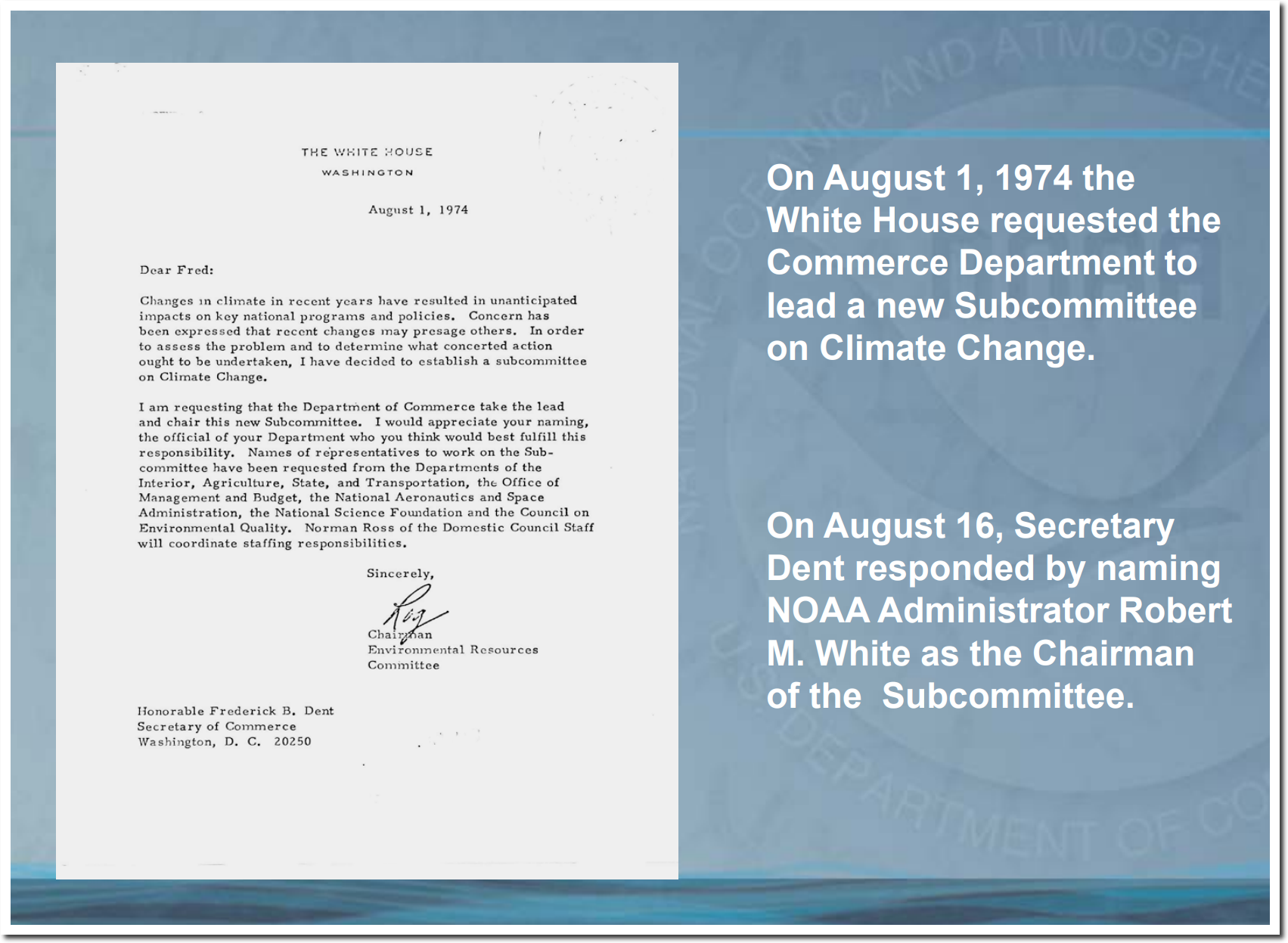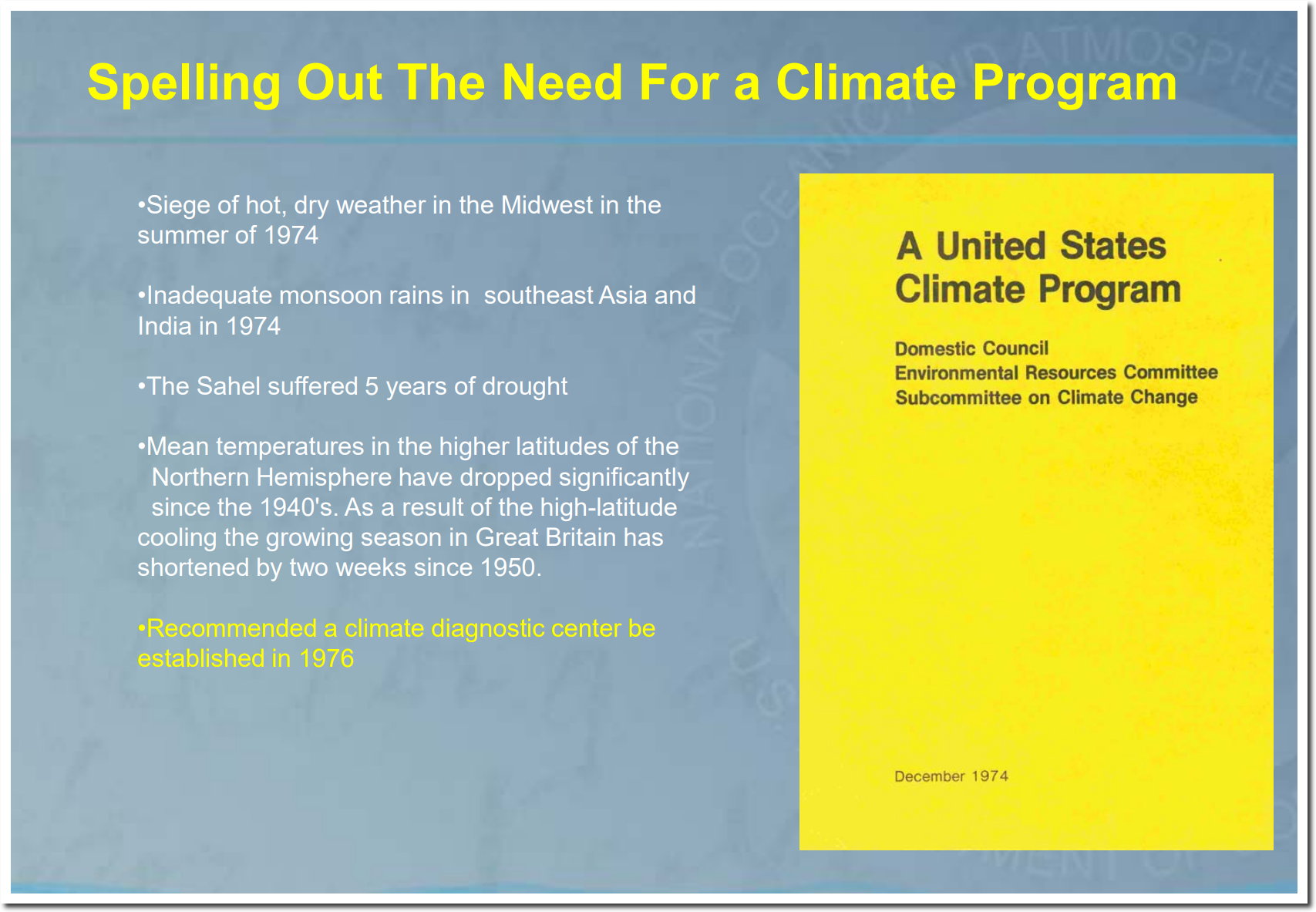 The climate mafia now denies the global cooling scam ever happened, saying it consisted of "nine paragraphs in Newsweek in 1975." Climate criminals assume that everyone else is stupid and will believe anything they say.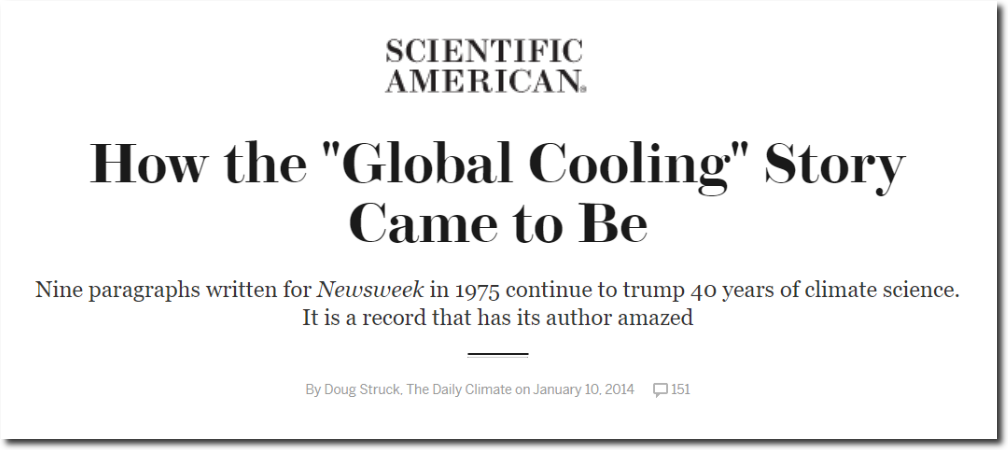 How the "Global Cooling" Story Came to Be – Scientific American
There is nothing new about this however. Scientists have been pulling the same climate change scam for centuries.