Last year, across the country police shot and killed 990 people, the vast majority of whom were white. There is zero indication that they are killing blacks disproportionately.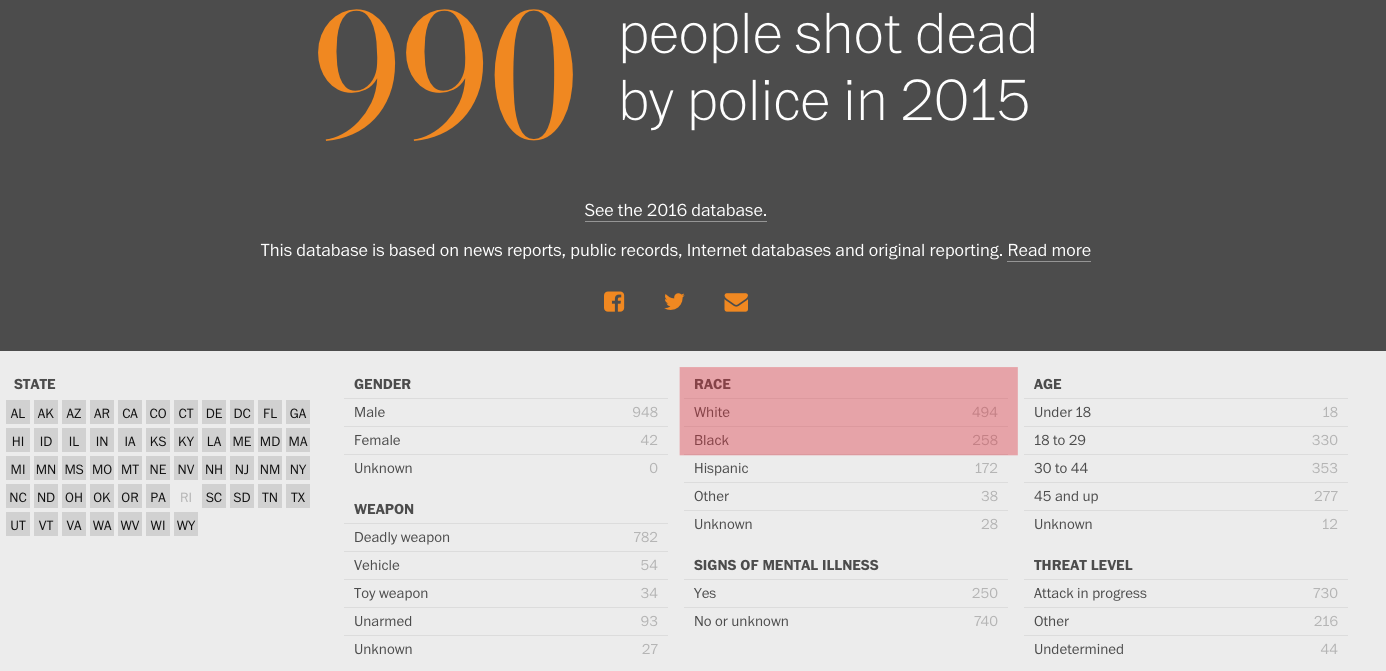 Investigation: People shot and killed by police this year – Washington Post
The police killed 258 blacks across the entire US last year, but Democrats have already killed 527 blacks in Chicago alone this year.
2016 Stats | Chicago Murder, Crime & Mayhem | HeyJackass!
Summarizing, Colin Kaepernick is one of the stupidest and most un-American people who ever put an NFL uniform on.