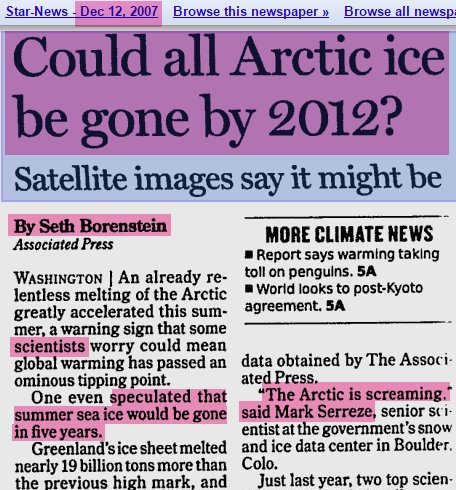 Mark "Arctic Is Screaming" Serreze says the Ship of Fools could sail to the North Pole.

After unusual Arctic storms, sea ice coverage in region is plummeting
I plotted out their route across ten foot thick ice to get there.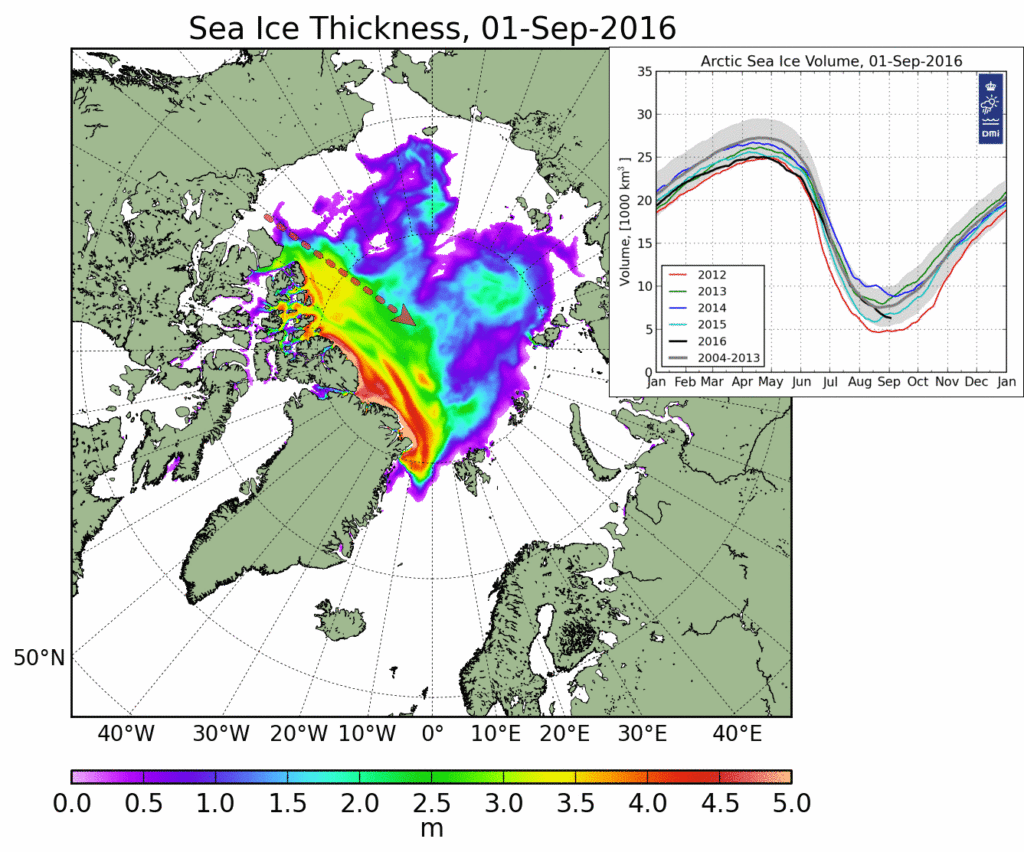 FullSize_CICE_combine_thick_SM_EN_20160901.png (1337×1113)
Serreze pulled the identical stunt in 2008.
28 Jun 2008, Page 8 – Southern Illinoisan
Lewis Pugh made the mistake of listening to Serreze in 2008, and tried to kayak to the North Pole. He made it about 75 miles out of Svalbard before he was blocked by ice, and then of course declared victory.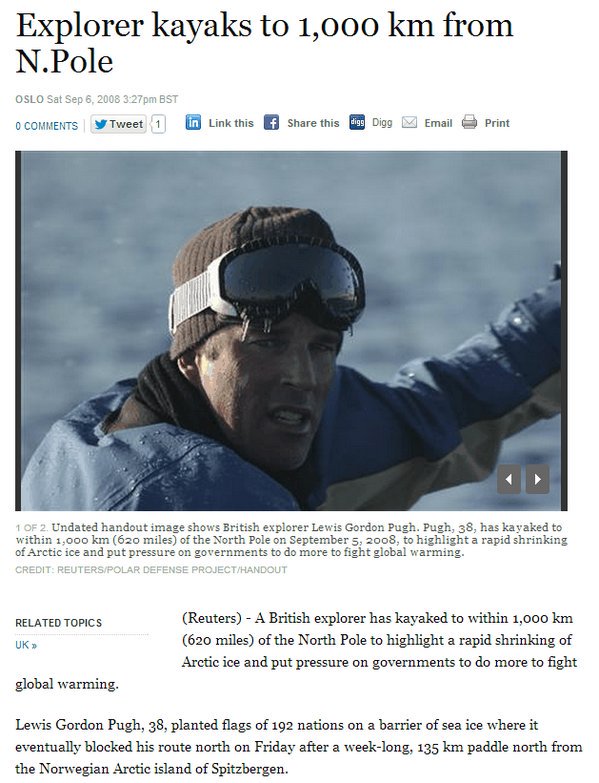 Explorer kayaks to 1,000 km from N.Pole | Reuters
The New York Times made the same claim in 2000, and said it was the first time in 50 million years.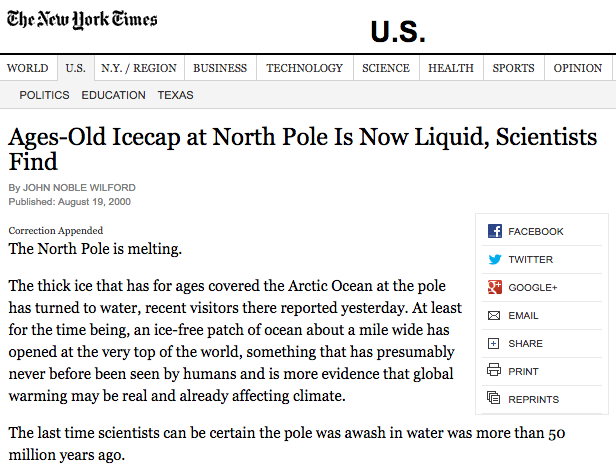 Ages-Old Icecap at North Pole Is Now Liquid, Scientists Find – NYTimes.com
Apparently 1958 was more than 50 million years ago, because the USS Skate surfaced in "clear water" at the North Pole on August 11, 1958.
Naval History Blog » Blog Archive » USS Skate (SSN-578) Becomes the First Submarine to Surface at the North Pole