Experts say that March was the second hottest month in Earth's history, and we have only ten years to save the planet.

Global Warming: March Heat Burns Record as Scientists Warn Time Running Out
Tourists at DC's Cherry Blossom Festival would be surprised to hear that, as March is not normally thought of as a hot month – at least not by sane individuals.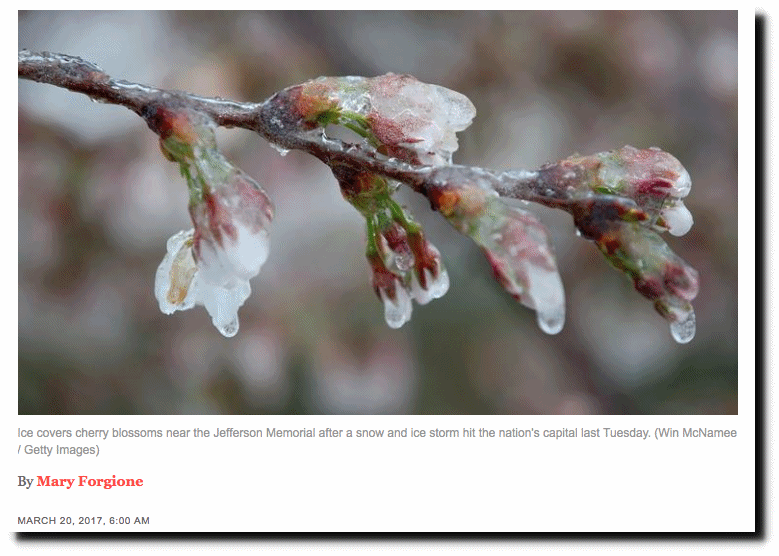 D.C.'s blast of snow stopped the cherry blossoms cold; only half survived. Now what? – LA Times
In the US, March was the 918th warmest month since 1895, averaging 7°C – about 19°C cooler than July 1901.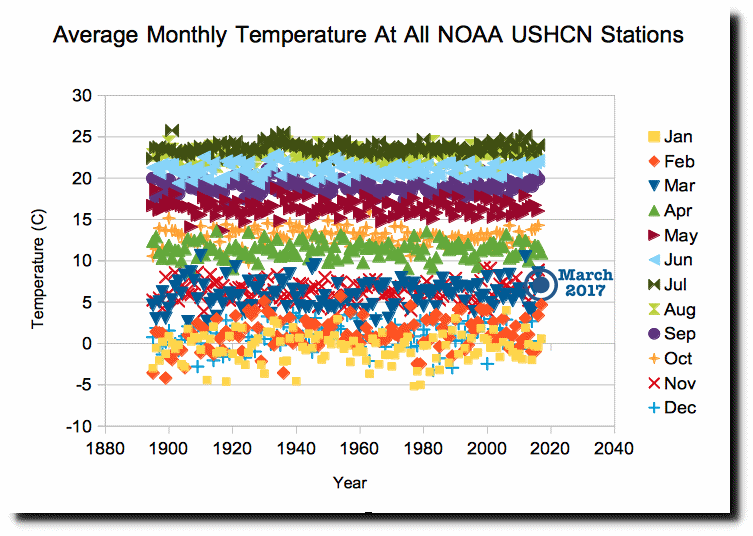 Globally, temperatures were slightly above average in March, down about 0.6C from a year ago.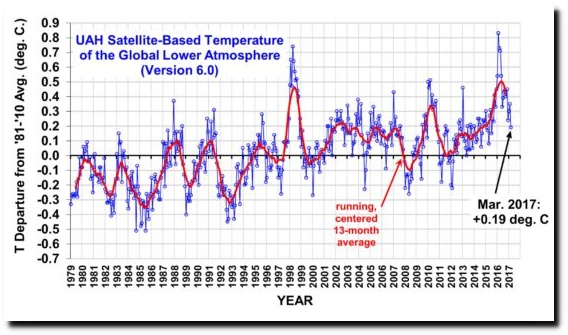 UAH Global Temperature Update for March, 2017: +0.19 deg. C « Roy Spencer, PhD
In 1989, the UN warned that we only had ten years to save the Earth from global warming.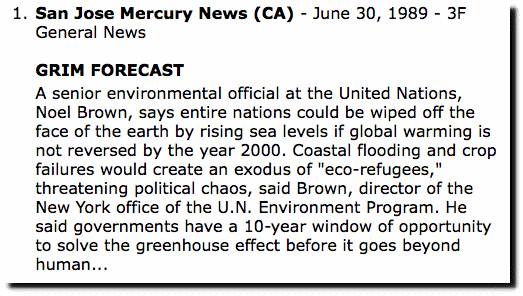 The global warming scam has been going on for a long time, and there are billions of dollars at stake for the criminals behind it. There seems to be no limit to their desperation and lies at this point.