Joe Romm says the southwest will be in permanent drought by 2050.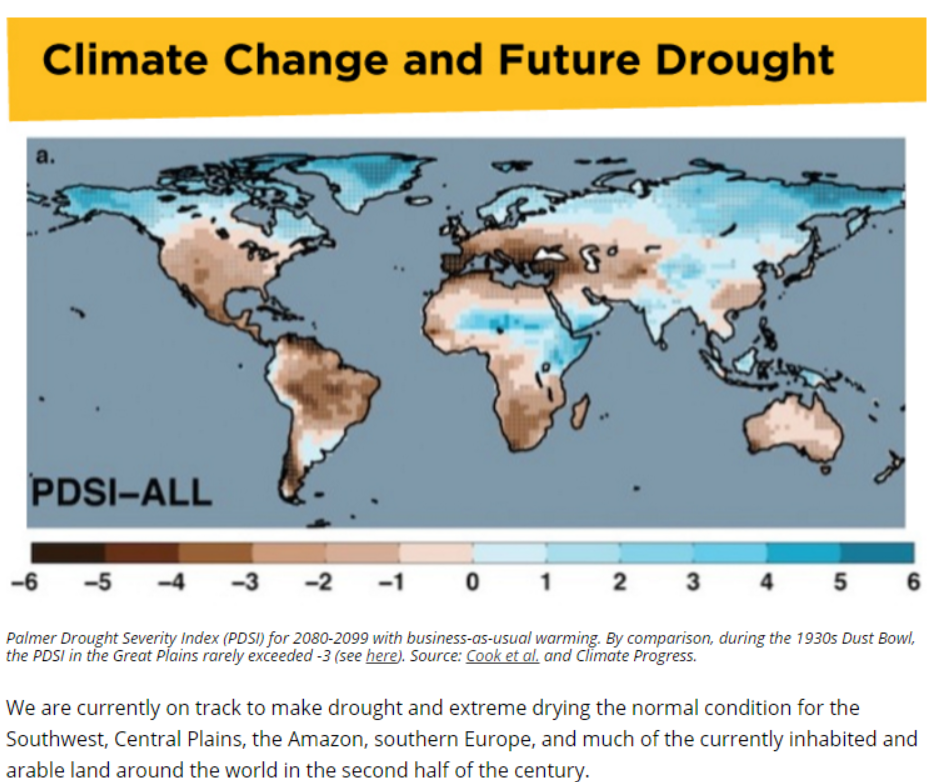 What Brexit And Trump's Rise Mean For The Global Community's Fight Against Climate Change | ThinkProgress
This is very good news, because five years ago he said the permanent southwest drought had already started.
Dust Storm Marks Beginning of Southwest's "Permanent Drought" | The Energy Collective
Climate alarmists are total frauds, crooks and liars  – and they make money by spreading fear and selling snake oil.