In 1974, scientists said that global cooling threatened unending food shortages. They blamed the Polar Vortex and drought on expanding Arctic ice.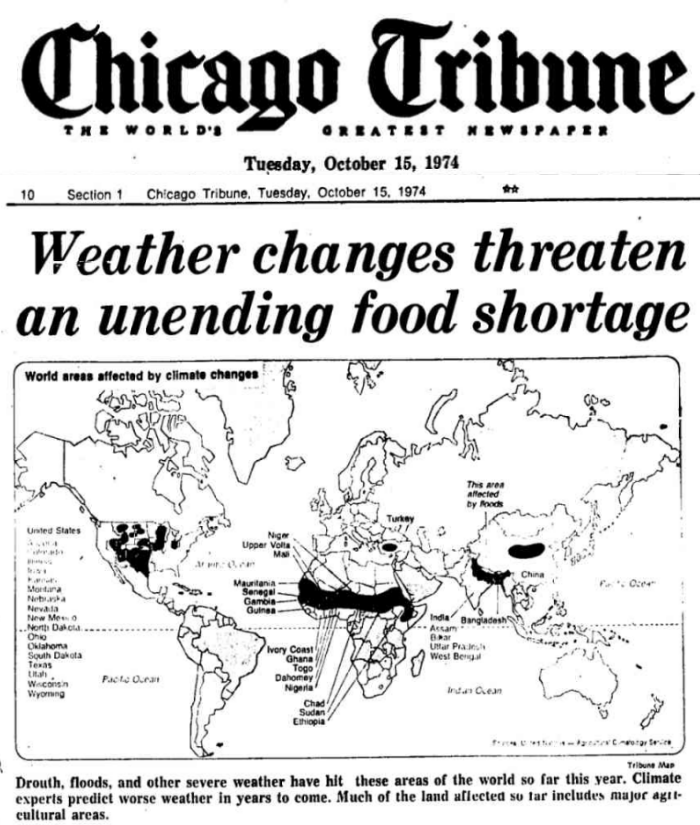 October 15, 1974 – Weather changes here, abroad threaten unending food shortage
Now scientists blame drought and the Polar Vortex on global warming and shrinking Arctic ice caps. And of course, they made the global cooling since the 1940's simply disappear.
one of the most ominous fluctuations is the drop in the mean global atmospheric temperature by 2.7 degrees since the late 1940s.
Where did the global cooling go?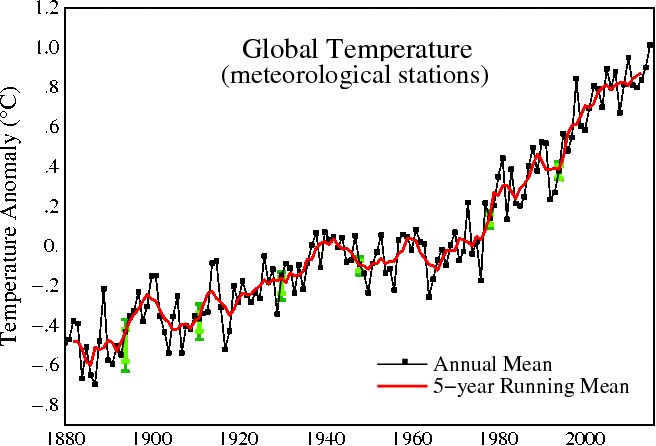 The post-1940's global cooling didn't fit the agenda, so they erased it.
From: Tom Wigley <wigley@ucar.edu>
To: Phil Jones <p.jones@uea.ac.uk>
Subject: 1940s
Date: Sun, 27 Sep 2009 23:25:38 -0600
Cc: Ben Santer <santer1@llnl.gov>

So, if we could reduce the ocean blip by, say, 0.15 degC,
then this would be significant for the global mean — but we'd still have to explain the land blip.

It would be good to remove at least part of the 1940s blip, but we are still left with "why the blip".